Many of you know I teach a course on converting your hand lettering into a professional, sellable font. But what if you're new to lettering and want to create a font? In this new monthly series, called Hand Lettering Style Studies, I will guide you through all the steps to create modern lettering styles that are on trend, with practice sheets included! Each month, a new video will be released plus *free* practice guides. If there's a style you'd like to see in a future video, please leave it in the comments section! First up for this month: every hand lettering stroke you'll ever need! Read on for the video + free practice sheets!
Pin it for later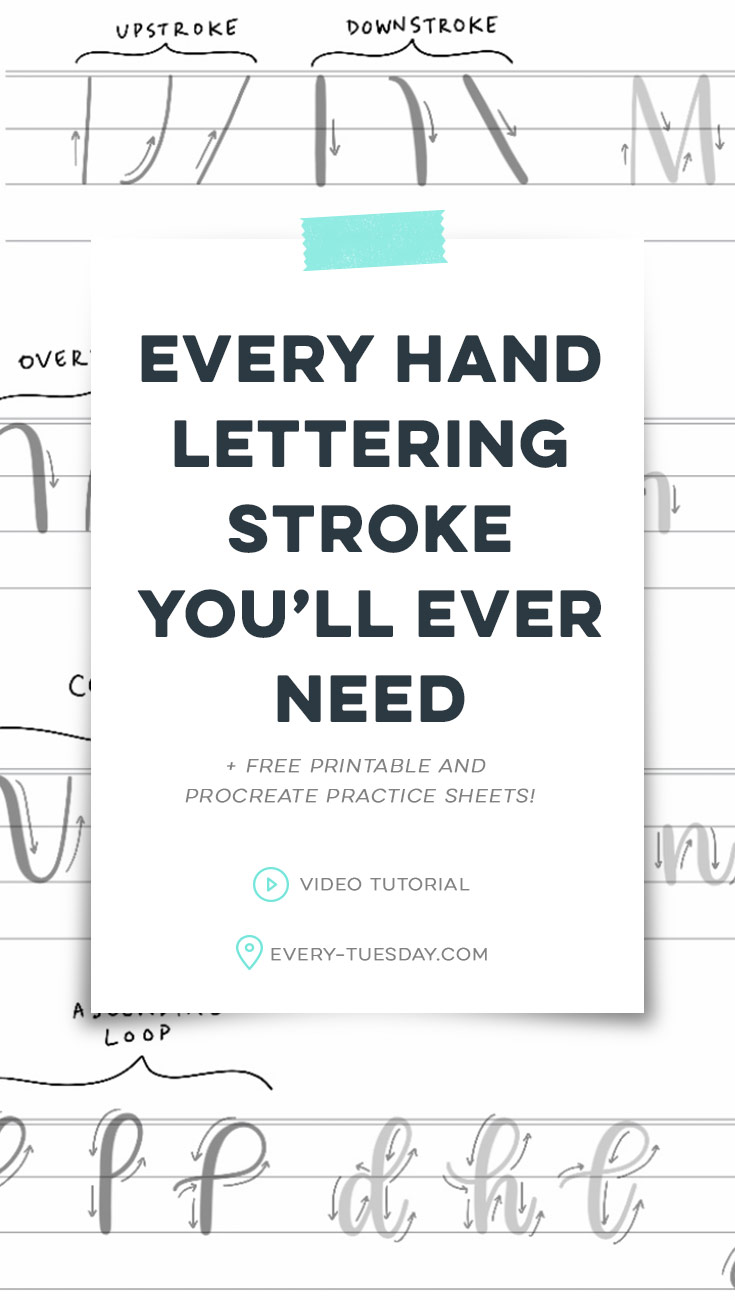 Every Hand Lettering Stroke You'll Ever Need (+ Free Practice Sheets!)
Mentioned in this video:
This video was brought to you by Creative Market! Download their free goods of the week + pick up other high quality design graphics here!
Using an iPad:
Using paper:
Here are those free practice sheets I mentioned (click on the image to download):
If you're already a free Tuesday Tribe member, you can pick them up asap in the Resource Library!
Ep.1: Core Strokes
Procreate practice sheets
File type:

procreate

Size:

5.1MB

Minimum software version:

4.0
Ep.1: Core Strokes
printable practice sheets
File type:

pdf

Size:

676kb

Minimum software version:

n/a

Here's a quick written overview of every hand lettering stroke you'll ever need:
There are 8 strokes: upstroke, downstroke, overturn, underturn, compound curve, oval, ascending loop and descending loop. Mastering these strokes will allow you to create uniform, well structured and consistent lettering for all of the styles you create in the future.
Keep the same thickness and thinness throughout all of your letterforms for maximum consistency. Get comfortable with the amount of pressure you use for each. The more you practice, the quicker and easier this will become.
Pay close attention to areas that transition from thick to thin or thin to thick. You want to avoid any abrupt changes in pressure; it should always be a smooth transition.
Practice, practice, practice! These strokes will become fine tuned muscle memory the more you use them.
See you next month for episode 2!
Receive special offers on courses + products, a new design file every month plus instant access to the Resource Library!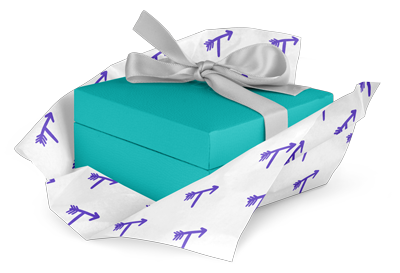 Pick up over 50 design + lettering files as our gift to you when you join the Tuesday Tribe for free!
Congrats!
Please check your email to confirm.