Happy Tuesday! This Tuesday is one of my favorites because a new course just went live! I'm often asked how I created my watercolor leaves and florals kit, so instead of describing it, I decided to teach it all! All 4 hours of the *entire* process from painting to selling 😉 In Watercolor Florals for Graphic Design, you'll learn how to paint, digitize, enhance and sell digital watercolor florals online. This week I wanted to share the course's trailer and go over a summary of all the class details. The course's clickable resources list is available as a free download below, so you have everything you need to get started. Read on to grab those details!
Pin it for later!
New Course! Watercolor Florals for Graphic Design
Pick up your free clickable course resources list!

Watercolor Florals for Graphic Design
Course Resources List
File type:

Clickable PDF

Size:

4.7MB

Minimum software version:

n/a
What the process looks like for creating watercolor florals for graphic design:
Paint your florals and foliage on watercolor paper
Scan your paintings
Enhance color, saturation, vibrancy, etc. in Photoshop
Remove the white backgrounds + save your individual elements
Create different color options of your artwork in Photoshop (optional)
Create bouquets, corner arrangements, wreaths and seamless patterns
Vectorize your florals (optional)
Create preview images of your florals
Write a persuasive product description
Create a new passive income stream by selling your florals online!
Beginner Friendly
You'll learn the entire process above with step-by-step, fully narrated tutorials with every keystroke on screen. Literally going from mixing your paint to selling your finished floral kit. Even if you're new to painting watercolor florals or working in Photoshop, it may take a little extra time, but is completely doable.
While we *do* paint florals and foliage together, the majority of the course will be spent in Photoshop. Because of this, you'll need access to Photoshop (CS3 or newer) to successfully complete this course. It's the full version of Photoshop, so an iPad won't work; you'll need a desktop or laptop Mac or PC to follow along.
This course is fully pre-recorded and comes with lifetime access, so you can take it at your own pace, whenever it fits your schedule. There's no pressure to finish in any set amount of time.
Ready to take your watercolor florals to a passive income stream? Head over here for all the details.
p.s. If you're not sure if this course is for you, check out the intro/basic version of the course on Skillshare! Here's a comparison chart for the intro course vs. the complete course (which is only offered on every-tuesday.com).
Receive special offers on courses + products, a new design file every month plus instant access to the Resource Library!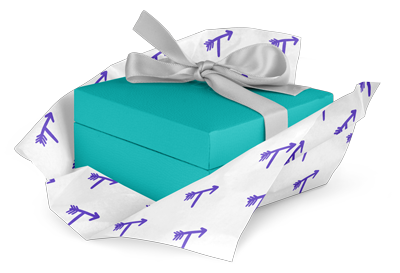 Pick up over 50 design + lettering files as our gift to you when you join the Tuesday Tribe for free!
Congrats!
Please check your email to confirm.