Wow. Today is a pretty big day. Our brand new site design, 6+ months in the making, is now live! This was a joint effort between Spence and I (though way more Spence than me) and it's finally up! We didn't hire any outside help, just hustled between the other things we were doing for the past half year (which is partly why it took much longer than we anticipated). We had a few goals in mind as we dove into this project, so today I wanted to share a site design tour, as well as our process + experience throughout the redesign.
Pin it for later!
Every-Tuesday New Site Design Tour
Our main objectives for this site redesign were:
Easier navigation when searching for particular topics
Communicating all of the offerings of the site more directly
Allow users to find what they need as fast as possible
Create a better user experience throughout the nav and page layouts
Strengthen the appearance of the Every-Tuesday 'brand look' throughout
Create consistency with language, appearance and experience on every page
Keeping all of this in mind, we went searching on ThemeForest for a wordpress theme that might be a good match, or a starting point we could build from. I came across the Read&Digest theme and really liked many components of the blog and navigation. We purchased the theme and Spence got to work (this was around July of last year).
While we liked the new direction we were headed in, it felt weird changing some pages but not others. The inconsistencies started bothering both of us. While this was happening, I was preparing for the first exclusive course on Every-Tuesday, Brush Lettering with Watercolor.
The 'aha' Moment
Now, y'all know I love me some watercolor. Creating that course's info page was one of the most fun collaborations Spence and I experienced to that point. Literally everything was beautiful, colorful and fun. When we stepped back and looked at the page, our 'aha' moment occurred. How I felt when I looked at it is how I wanted readers to feel no matter which page they ended up on within Every-Tuesday. We agreed we needed to change course with the redesign (this was around the middle of October). Definitely a tough pill to swallow, but necessary.
The Hustle
The months that followed were filled with the Fantastic Flourishes course launch (which maintained consistency with Brush Lettering with Watercolor), the holidays, two new font releases (Espresso Roast and Miss Magnolia), and now I'm just finishing up my newest course, Learn Font Making. While all of that was happening, Spence was watching coding tutorials for advanced php so he could better edit and customize the Read&Digest theme, and making custom pages from scratch (like our new about page).
We've been pulling long hours for a really long time, haha.
Looking Ahead
We are both breathing a little easier today because it was *such* a big deal to get this live. We've put a lot of love, time and attention into all of the pages you see and I hope that when you look at it, you see we were thinking of you the entire time. We still have a list of new features we're planning to add in this year (so there's still more to come!), but I'm pretty stoked about where we are.
Thank you for joining us on this ride, and if there's ever anything we can do to make things even better, don't hesitate to let us know 🙂
xoxo
Receive special offers on courses + products, a new design file every month plus instant access to the Resource Library!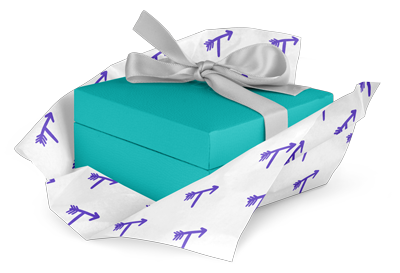 Pick up over 50 design + lettering files as our gift to you when you join the Tuesday Tribe for free!
Congrats!
Please check your email to confirm.