Things have changed quite a bit in the last 5 years. Back then, it was perfectly acceptable to attach a pdf (which you had a zillion different variations of) to an email, but that just isn't the case anymore. Pdf portfolios are a dated way of portfolio delivery on top of taking up valuable space in a potential employer's inbox. Enter the digital portfolio age where having an online digital portfolio presence is essential for a graphic designer. Luckily, you don't have to be a programmer or a super nerd to get your work online and looking fine 😉
This week, I'm rounding up options to get your portfolio up as quickly as possible, looking as professional as possible, and collecting some nice SEO in the process. All of the options – free and for a fee – available below!
Quick Digital Portfolio Options
Every designer should be familiar with Behance – it's free, a great source of inspiration, and plenty of employers keep an eye on work posted there. Behance is also a great option because its platform is naturally social, so it's that much easier for bloggers or other sites like underconsideration to find your work. The downside to Behance is that it's not your own personal website. People looking for something that is completely their own will want to look at something like Squarespace, WordPress, or Adobe Portfolio – more on those next. Either way, because of the immediate SEO and connectedness Behance offers, a lot of people look at work on Behance that would otherwise never find your website. My recommendation is Behance + a personal website.
My Portfolio is a brand new site from Adobe and is backed by Behance. Behance formerly had something called Behance prosite, but that is being discontinued and they are pushing their users to this new platform by Adobe. If you were a former prosite user, this platform will still sync with your Behance portfolio so you don't have to re-enter your data. Bonus is that if you already have a Creative Cloud subscription – this service is free for you to build a portfolio website. The interface is very simple and no coding is required to begin.  They have lots of templates which you can preview on any device, and you have access to Adobe Typekit's unique fonts. If you don't have an Adobe Creative Cloud subscription, you can still get this service for $9.99USD a month and you'll get access to all the fonts through Typekit, plus Photoshop + Lightroom. Not too shabby 😉 This does cover hosting, but if you want a custom url, you'll need to purchase the url separately.
Squarespace is another great option to pursue. It only costs $8/month to get started if you pay for a full year, otherwise it's $12/month. If you do purchase a full year, you'll receive a custom website URL added in during checkout. Squarespace's interface is super clean, and you're given a lot of freedom to edit your site using any one of their templates from a huge library. Squarespace targets creatives and businesses alike, so you'll have the option of selling products later on down the road if that's your thing. If you're still a student, they have 50% off your first year's pricing!
WordPress is a huge platform with the best SEO as far as websites go, but it's more of a manual process compared to the first 3 options. If you need to get up and running asap, use an alternative option, but if you have a little time to learn about wordpress, you'll have access to a lot more theme designs using Themeforest AND you have all the wordpress plugins at your fingertips to extend functionality (familiarity with wordpress could be a nice little interview selling point, too!). A theme usually costs around $40-$50, but it's a one time cost. If you want to significantly customize your theme, look for themes that come with the Visual Composer plugin. The downside to wordpress is you have to buy your own hosting and domain to set up wordpress, and that can be a little intimidating. In my opinion, the benefits far outweigh the initial setup because you have access to far more themes, more customization options and the ability to add extra features onto your site using plugins.
If you like Squarespace and want a slightly more affordable option, take a look at Dunked. Dunked was started by one of the best selling WordPress themes creators on Themeforest, so you have the comfort of knowing your site has reliable code behind it. Pricing starts at $10/month or $7/month if you get the annual plan. Dunked offers a great library of theme options and hosting is also covered no matter which plan you purchase. Custom urls are available, but you'll have to purchase those separately.
Have you used a portfolio service mentioned or not mentioned here? I'd love to hear your experiences with how easy it was to get up and running! Happy digital portfolio making 🙂
Receive special offers on courses + products, a new design file every month plus instant access to the Resource Library!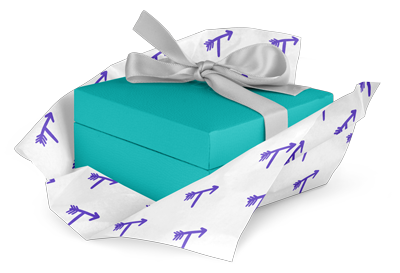 Pick up over 50 design + lettering files as our gift to you when you join the Tuesday Tribe for free!
Congrats!
Please check your email to confirm.