If you had a chance to check out my graphic design story, you heard me mention that I wasn't asked for my resume in past interviews. I want to clear something up though; that doesn't mean I didn't have one ready in case I was asked.
As a creative, a resume takes a big back seat to your actual portfolio, but every interviewer is different, and you want to make sure you're always prepared, just in case. Because a resume falls so secondary during an interview, I would recommend spending as much time on your portfolio as possible and keeping your resume simple, clean, readable and to the point. This week, I'm rounding up 5 of my favorite *affordable* clean and creative resume templates that provide a terrific base for you to adjust and customize without starting from scratch (time much better spent on your portfolio). See them all below!
Roundup: 5 Clean and Creative Resume Templates
Click on any title or image to be brought to the resume's product page
This resume's simple sidebar layout makes it easy for anyone to find important information located in the blue, while secondary information like experience and education still draw the eye with a slightly larger column and plenty of space. Included file types: AI, EPS, PSD + DOC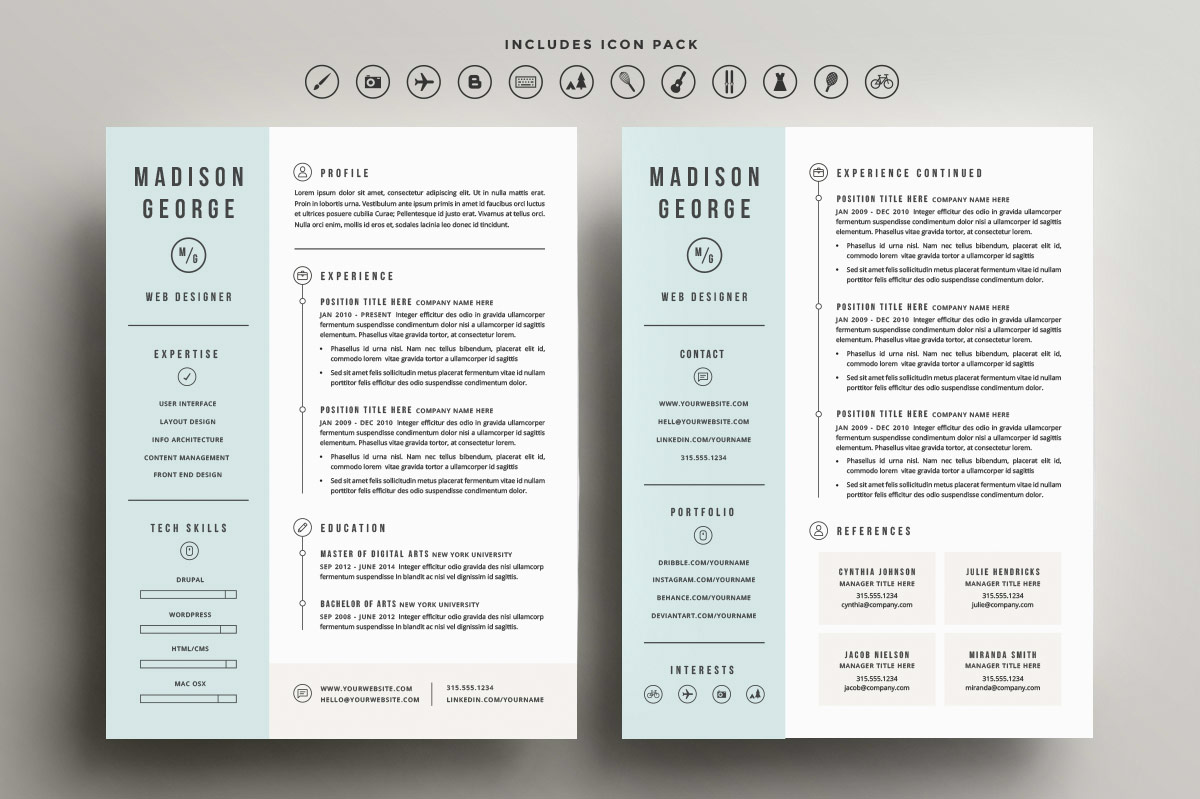 My favorite part of this resume is that it combines a split 2 column layout with a nice profile image placed at the top. Experience on the left, education related content on the right, with contact info at the bottom which is easy to find. Bonus: it comes with a business card and cover letter template as well 🙂 Included file types: INDD + PSD.
This layout caught my eye since its boxed structure is grouped together in convenient sections which are easy to read.  This template also comes with a business card and cover letter 🙂 Included file types: PSD, AI, EPS + DOCX.
From top to bottom, this layout has a modern design aesthetic, is easy to read and calls attention to the name right away. Included file types: PSD, AI, INDD + DOCX.
This resume is great for making that bold graphic introduction. Even though the header is on the larger side, it leaves just enough room for the rest of the important information. Included file types: PSD, AI, INDD + DOCX.
Receive special offers on courses + products, a new design file every month plus instant access to the Resource Library!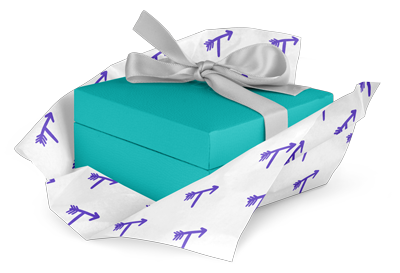 Pick up over 50 design + lettering files as our gift to you when you join the Tuesday Tribe for free!
Congrats!
Please check your email to confirm.