One of my most viewed tutorials on YouTube is how to create seamless patterns in Illustrator (though you should be using the pattern tool in this tutorial if you're using CS6 or newer!). Once you create a custom pattern, though, how do you save it, or export it to sell? Illustrator actually behaves a bit differently than Photoshop, since the version of Illustrator the user is on affects their ability to see the pattern or use it. In this week's tutorial, I share everything you'll need to know and consider when you save and export patterns in Illustrator.
Pin it for later!
How to Save and Export Patterns in Illustrator
mentioned in this video

Here's a written summary of how to save and export patterns in Illustrator!
For users of the current version of Illustrator:
Clean up your swatches palette by toggling extra options > select all unused > move to trash
Save remaining pattern swatches by going to the extra options > save swatch library as AI…
Create a new file. In the swatches palette, toggle options > open swatch library > other library > select the ai you saved.
Drag the swatch (that will open in a new palette) into your swatches palette, or just use from there!
For users of an older version of Illustrator:
Create a rectangle that's filled with your pattern, copy it, then create a new illustrator file.
In the new Illustrator file, paste the rectangle. You'll see the pattern swatch automatically appear in your swatches palette.
Clean up your swatches palette once more, especially if you plan to sell your patterns.
Save the Illustrator file and be sure to select from the version dropdown CS3 (or whichever older version you prefer). Include this illustrator file in the download folder you sell.
If you plan to sell you patterns, make sure to include an 'info' file in your download. This will help users to know which file to use + open when accessing your patterns! Done!
Receive special offers on courses + products, a new design file every month plus instant access to the Resource Library!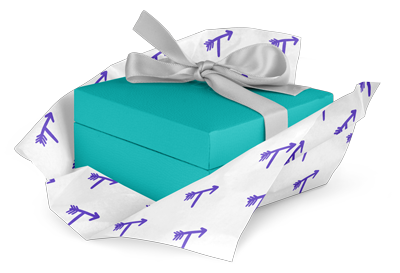 Pick up over 50 design + lettering files as our gift to you when you join the Tuesday Tribe for free!
Congrats!
Please check your email to confirm.