Happy Thursday! Today I have an awesome gift to share with you! My friends at Vecteezy put together an incredible set of 8 seamless ink texture patterns just for Every-Tuesday readers! I got so excited after I received them that I started playing around with them right away (see below). This free set comes not only as ai files, but eps files, psd files, a photoshop pat file *and* png files. Instructions on how to use them + ideas for use are all below!
Pin it for later!
I've also put this set in the Resource Library if you're an Every-Tuesday subscriber and would like to pick it up later. Please note that because this set is packed to the brim with file options, the size of the download is on the larger side. To ensure a full, successful download, you'll need a reliable internet connection, and don't open the zip file until the download has fully finished. Since this *is* a zip file, you'll need to be on a desktop or laptop computer, and you'll need Photoshop or Illustrator to best utilize the files.
Freebie: 8 Seamless Ink Texture Patterns
8 Seamless Ink Texture Patterns
seamless vector-based patterns for Illustrator and Photoshop
File type:

ai, eps, psd, pat, png

Size:

397.5 MB

Minimum software version:

CS3
Ideas for use:
social media posts
packaging
prints
stationery
textiles
gift wrap
backgrounds
etc.
How to use the files:
ai files: open the ai file (in Illustrator CS3 or newer). If you don't see the patterns already loaded in your swatch palette (window > swatches), simply select the texture and drag it to the swatch palette. Next, create any shape and with it selected, click on the pattern swatch in the swatches palette and watch it fill your shape!
eps files: same process as the ai files; best compatible with the most current version of Illustrator (CC).
Photoshop .pat file: double click to install in Photoshop. The patterns will appear in your layer styles > pattern overlay area afterward. To access layer styles, double click on any layer in Photoshop.
png files: for use in programs primarily outside of Illustrator and Photoshop (any program where you can insert an image file).
psd files: Open and use with Photoshop as a background, or convert to a pattern by going edit > define pattern.
Swatches pattern file for Illustrator: for use with the most current version of Illustrator (CC). Double click on the .ai file and use the patterns immediately in the swatches panel (window > swatches).
Ink texture patterns in use!
If you haven't visited Vecteezy before, be sure to check them out! They have an incredible library of free vector assets 😉
Receive special offers on courses + products, a new design file every month plus instant access to the Resource Library!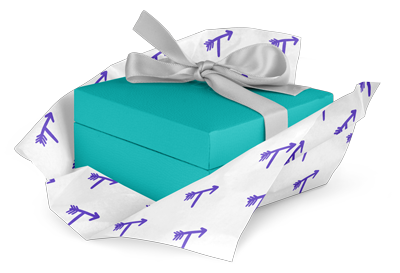 Pick up over 50 design + lettering files as our gift to you when you join the Tuesday Tribe for free!
Congrats!
Please check your email to confirm.