Happy Friday! I just wanted to post a quick notice of a Watercolor Branding Skillshare session I'll be hosting for the next two weeks starting this coming Monday, July 27th and ending August 7th. Sessions are new to Skillshare, so I'm very excited to be a part of some of the first ones! If you love learning new things, but need a little more structure with completing a project associated with what you learned, sessions were made for you.
I've laid out a full schedule and I'll be sending emails every few days so we all stay on task to complete the project of creating your own watercolor logo. These emails will ask you to complete videos from the Watercolor Branding class and then post a small task to your project. I'll be available for questions, feedback – whatever you need to ensure you come out with a great logo and some skills you can use well into the future. You'll also be with other students who will offer their feedback and will be posting their own projects. Since this session is paired with the Watercolor Branding class, it means every student in the session will receive a free mini watercolor kit, a resource pdf with every asset mentioned in the class, as well as a logo inspiration cheat sheet to keep the ideas coming. This session is a great way for all of us to collaborate together and have some fun with watercolors 🙂
If you're interested, check out the overview of the full session here, and don't forget, it's starting this coming Monday, July 27th! If you've ever been on the fence about Skillshare, now is the best time to give it a shot! For the next week only, if you sign up or upgrade your current Skillshare membership, you'll get 3 full months of premium membership for just $0.99! I've never seen them have a deal like this before, so definitely nab it if you've ever wanted to give Skillshare a try! You can use this link to sign up. I've personally signed on for a year and I've been trying out a new class almost every week. It's awesome to see so many professionals sharing their trade secrets and skills 🙂
Happy weekend! Hope to see you Monday in the session!
Receive special offers on courses + products, a new design file every month plus instant access to the Resource Library!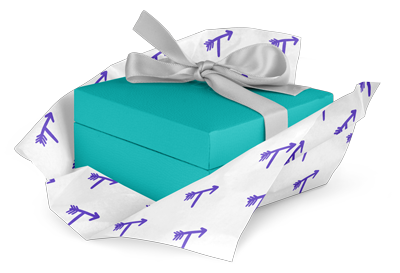 Pick up over 50 design + lettering files as our gift to you when you join the Tuesday Tribe for free!
Congrats!
Please check your email to confirm.