As much as I love having digital calendars at my disposal, there's still something about things written in by hand. If you feel this way too, this tutorial's for you. In this video (perfect for beginners), we'll create a printable calendar that fits any 8.5″x11″ or A4 sized paper. We'll be making use of some handy Illustrator tools and by the end, you'll have a watercolor floral calendar design fully created using Illustrator. We'll use a watercolor floral bouquet from my kit here, but I also have a free mini kit you can pick up below if you'd like 😉 Let's get started!
Pin it for later!
Create a Watercolor Floral Calendar Design in Illustrator
Mentioned in this video:
Color Palette (CMYK)
light blue: 8/5/2/0
purple: 49/90/34/14
pink-orange: 20/70/40/0
medium blue:55/45/15/0
Grab your free watercolor florals mini kit here (if you're already an Every-Tuesday subscriber, you can pick it up in the resource library):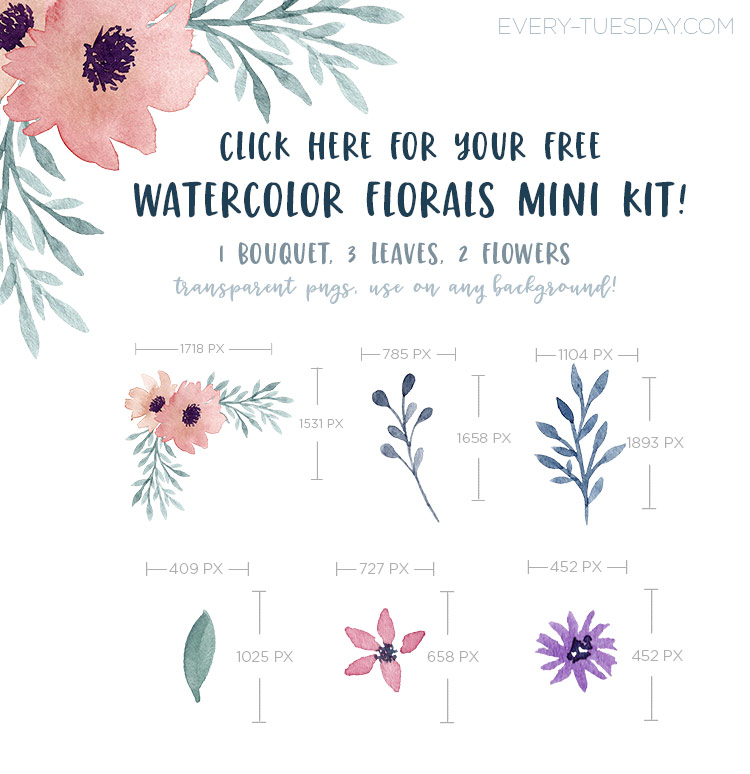 Here's what we did, in written format:
Create a new document, sized 11″ wide by 8.5″ high with a bleed of .125″ on all sides. If you're printing on a home printer and don't need artwork going straight to the edge, it's ok to create the document without the bleed if you wish. Choose a color mode of CMYK if you're using your home printer unless you have a newer printer that recommends RGB.
View > show grid and be sure each square is spaced 1″ apart.
Create a rectangle for the shape of the calendar, then create the lines utilizing the blend tool.
Pull up an extra square and a half for your weekdays. Input all weekdays using the transform > move method.
Create your weekday numbers and use the transform > move method once again.
Color your calendar as desired and group all elements together. Center your calendar and turn off your grid's visibility.
File > place your watercolor floral elements. Position, rotate + scale as desired. Finish up by inputting your calendar month's name.
Done!
Download your free watercolor florals mini-kit!
Where should we send your watercolor florals kit?
Receive special offers on courses + products, a new design file every month plus instant access to the Resource Library!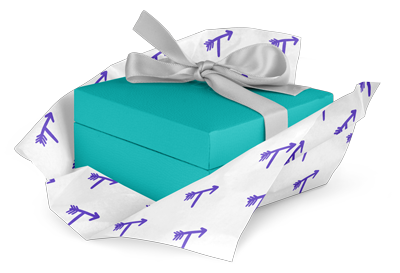 Pick up over 50 design + lettering files as our gift to you when you join the Tuesday Tribe for free!
Congrats!
Please check your email to confirm.