While I love creating and sharing project tutorials each week, I also want to start adding in some quick tip tutorials, too. These will be fun little tool tips or extras you can easily add into your own work. This week is one of those extras – a 3D hatched shadow effect! You can add this to lettering, typeable text or even shapes and it takes less than 5 minutes to do.
Pin it for later!
Easy 3D Hatched Shadow Effect in Procreate
Mentioned in this video:

Here's a written overview of how to create an easy 3d hatched shadow effect in Procreate:
Set your background color and come back to your layers and create a new layer called top lettering.
Grab your jittery ink brush at 20% and write out whatever word you want, or feel free to use editable text (be sure to rasterize it afterwards). Move your word into place by turning on the snapping tool.
Next, make a selection of this layer, make sure the color fill option is turned off and your selection tools match what is shown on the screen.
Grab any color you would like, create a new layer, tap on the layers thumbnail and click on fill layer. Drag it under the original lettering layer. Go to the magic wand and click on motion blur and hit layer, slide the shadow at an angle (about 20%).
Tap on that layer thumbnail, click select, choose fill layer. This makes a soft edge, harder. Do this about five times. Turn off that layer.
Now, create a new layer labeled hatched. Grab your diagonal brush and paint, making sure you are covering that contrasted color layer.
Go to the hatched layer, and click on mask. Next, pinch the hatched and lettering layer together.
Tap on the top lettering thumbnail, choose select and click on invert. Tap on the hatched layer thumbnail and choose mask.
Done!
Receive special offers on courses + products, a new design file every month plus instant access to the Resource Library!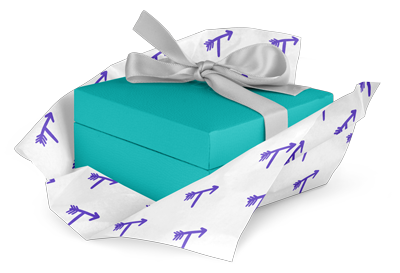 Pick up over 50 design + lettering files as our gift to you when you join the Tuesday Tribe for free!
Congrats!
Please check your email to confirm.