On March 5, 2012, I started my previous job. While I had met many of the people who worked there my first week, the sound of a guy's voice who I was sure I hadn't met yet (because I knew I would have remembered that voice) caught my attention. I could hear it coming from the stairwell, around the corner from where I sat back then. On a group lunch outing, we had finally officially met. Spencer – tall, dark hair, brown eyes and a soccer player's calves. A girl could do worse, haha. But we both worked together and that kind of thing can get tricky if you're not both 100% sure of taking that leap. By the end of that July, we threw caution aside and we've been inseparable ever since.
Last year, on the Fourth of July, we made our way to the rooftop of our work, which overlooks much of Atlanta. We grilled out, and as the sun was setting and fireworks were being prepped for our National Independence Day, Spencer got down on one knee, and we agreed to forego our individual independence from one another. Cue fireworks, wine and my melted heart.
We decided to purchase our first home together shortly afterward, and closed on it last September. Being a bit of a traditional girl, I wasn't fully comfortable purchasing a home without being married. My parents were already planning to visit us in early October last year, so we asked them to act as witnesses and we were officially married by a judge October 6, 2014. We were already planning our wedding for 2015, so we would just have 2 married dates instead of one, which wasn't a big deal for either of us.
This year has been a whirlwind! I purchased my dress at the end of last year and my sisters were sized for bridesmaids dresses. We knew we both would be working long extra hours to recoup our savings account after we bought our home so we could create our special day. Those extra hours became my favorite hours. And those extra hours started to convince us of a path that wasn't towards a wedding day this year, but to a different job. Another leap. Our wedding day and honeymoon money became our emergency fund when we left our jobs last month. Outside of our immediate family, few know that we're actually married. The more I thought about it, the more it didn't feel right not sharing it with all of you.
Since there are so many uncertainties because everything is new as we transition full time for ourselves, we don't have a new date yet for our wedding, but our fingers are crossed for next fall. For now, we're going to treat ourselves to a delicious meal tomorrow and celebrate one year of our semi-secret marriage.
We have a modern love, and I'm thankful every second – no matter how untraditional this path has become – that it's ours.
Receive special offers on courses + products, a new design file every month plus instant access to the Resource Library!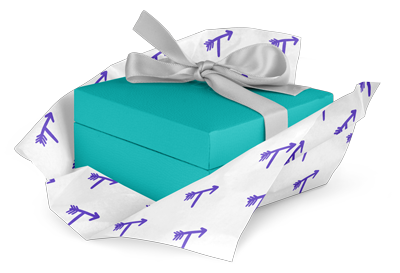 Pick up over 50 design + lettering files as our gift to you when you join the Tuesday Tribe for free!
Congrats!
Please check your email to confirm.