I've been teasing a little over on instagram about a big Every-Tuesday announcement, and I'm so excited to announce it today! When I first started Every-Tuesday in October 2013, my sole purpose was to help aspiring designers (formally trained or self taught) find confidence in their work and improve their skills affordably while also making some really cool artwork along the way. Urged by co-workers at my full time job to create video tutorials sharing some of my program tricks, I set my nerves and self doubt aside. I bought a usb mic, some screen recording software, and sat uncomfortably in front of my computer to record my first video tutorial in January of 2014.
I have been so encouraged, brought to tears by kindness and have been incredibly fulfilled by the comments, emails and messages I have received since then. It has been 2 years of creating content in every free moment stolen on nights and weekends. And it has been a struggle – not because I'm totally sleep deprived (ha!), but because I want to give more and there's only so much time in the day when you have a full time job and commute an hour each way. After 2 years, it was time to make a decision.
Today is my last day at my full time job.
It was at this job I met Spence for the first time. We got engaged on the rooftop there and we spent nearly 4 years together getting to work and collaborate on amazing projects like Coca-Cola's sponsorship of the 2014 Sochi Olympics and Powerade + VISA's 2014 FIFA sponsorship with the rest of a creative team.
Oh yea, today is Spencer's last day, too. If we were going to leap, we were going to leap together. We're going to make Every-Tuesday something really special, more than it already is. It's safe to say we're both terrified and excited, but definitely more excited.
I'm looking forward to finishing my first ebook on how to get hired as a full time graphic designer (coming early next year!), designing my first font (the Every-Tuesday 6 week font project where we'll create a font together will kick off the beginning of October) and there'll be many, more frequent Skillshare classes, so we can go deeper than we're able to in 10-15 minute tutorials. Spence will be Every-Tuesday's developer and we'll be making a few tweaks here and there to improve your experience overall. There's so much to look forward to, I hope you'll join us for this crazy fun ride!
Whether this is your first visit or if you've been here from the beginning, I'm so grateful you're spending part of your day with me. Have a great weekend while Spence and I freak out, question everything and get to work for you!
xoxo
Receive special offers on courses + products, a new design file every month plus instant access to the Resource Library!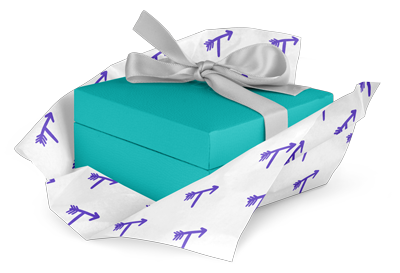 Pick up over 50 design + lettering files as our gift to you when you join the Tuesday Tribe for free!
Congrats!
Please check your email to confirm.