Ever battled self doubt as a graphic designer or as a creative in general? I'm going to go ahead and assume the answer is yes to that one 😉 It's definitely one of the most common emotions we go through on our creative journeys, though when we're in the thick of it, it's easy to feel like we're the only ones. If you've ever thought about throwing in the towel, wondered if this is the right path, or thought that maybe you just aren't creative enough to keep chasing the dream, this post is for you.
Battling Self Doubt as a Graphic Designer
I want to tell you a story.
I am the second oldest of my parents' 4 kids. My mom was a high school English teacher and my dad worked in maintenance. When college years began approaching, my parents sat us down. They told us we had 2 options: join the military if we wanted to attend a 4 year school, or go to a 2 year community college first and then transfer. I chose the 2 years, then transfer option.
My two years at the community college were amazing. It was a great graphic design program, I met a lot of wonderful people and I even joined the bowling team 🙂
Having always been the overachiever, set-my-mind-on-something-and-always-do-it type, it was easy to stand out in a small school. I won awards and built a portfolio I was proud of, which helped me get into SCAD in Savannah, Georgia. The work I was creating fulfilled me and I couldn't wait to be surrounded by wayyyy more creatives than I had before.
I went through orientation, had my schedule and was ready to take on my first quarter (SCAD operates in 3 quarters vs. 2 semesters each year). All of my previous credits transferred, so I was a full junior in SCAD's eyes. I just had to take a few foundational classes and then I'd be entirely focused on graphic design.
First Impressions
I vividly remember walking into the 'drawing' building for my Drawing 2 class that first week. My class was on the third floor, so I had to walk up two flights of an old, renovated historic building. Artwork plastered the walls along the stairwell, and as I looked around, that was the moment. That was the moment I realized, I don't belong here. No amount of previous success mattered anymore. If that's the kind of artwork people here make, then I am certainly in the wrong place. It was amazing. It was artwork you'd see in a textbook or selling in a gallery, and it was pinned to the walls of a stairwell here. My face was warm with anxiety before I even stepped foot into the classroom that day.
I struggled the entire quarter in that class like I had never struggled in any class before. When I graduated my community college, I had one B (in psychology of all things), and I did extra work upon extra work to squeak by with a B in Drawing 2. I swear, the only thing that got me through was the reminder that I was not a drawing major.
That same quarter, I was taking a class titled Graphic Design 101. I definitely felt more in my element, so it was a huge relief feeling like creating good work was achievable again. The first class project was another story, though. I couldn't help feeling like I had missed out by transferring in – what do these students know that I don't because I came in later? I couldn't help looking around at all the projects, comparing my work to theirs and feeling like I was on the bottom again. Another self doubt. On our second project, the professor told me to make sure to use master pages in InDesign for my project. WHAT THE HECK ARE MASTER PAGES?! Warm face all over again. Cue numerous google searches. How far behind was I?
Tough Decisions
When I went home that summer after my first SCAD year, there was some soul searching. I realized that I could think of other careers I could pursue where mediocre creativity was acceptable, or I could finish off my degree, knowing I would have to work harder than I ever had before. I still loved graphic design, but if I was going back, I refused to have work even close to the bottom again. So that's what I did.
You could say my first year at SCAD lit a fire like no other under me. I made a conscious decision and promise that my work ethic and the unwillingness to fail would always overpower self doubt my final year. Every time I slipped into the doubt spiral, I found myself saying out loud, "you can do this." I just assumed the struggle meant I had to work harder, or research a little more. Not that I was insufficient. And yes, there were dozens of critiques where I felt like my work wasn't as clever or creative as others, but I executed my work in an organized and clean fashion. It was something I could always control regardless of my creativity. That was a lightbulb. Even if your work isn't the most creative, execute it well and the playing field is far more even.
Fast Forward
I graduated in 2008 with a job offer and have worked as a professional graphic designer ever since. That terrified girl walking up the drawing building stairwell has since created design work associated with Coca-Cola, Visa, the Olympics and even started her own business.
Regardless of that success, self doubt still accompanied me along every step in my creative journey.
Experience doesn't breed immunity to self doubt. I can surely testify to that. Here is what I have learned, though:
Creativity is a muscle. Work it hard, to the point of discomfort and often enough, and it becomes stronger and stronger.
We are born with inherent creative talents; it's how committed we are to them that define our paths.
Done is always better than perfect. Create new work often; Don't spend too much time tweaking rather than creating.
Attitude is everything. When you're down, it's important to stay positive that things WILL turn around.
Important things take time. Whether it's honing a craft or developing a career. The struggle is important.
Watch this if you get a chance. Especially the part about the shit sandwich <3
I am not special. I'm someone who decided if what I did wasn't good enough, I just had to work harder.
Please don't allow yourself to be paralyzed by doubt. Know that you are not alone and it's extremely common. Creatives are never fair to themselves. It takes so much courage to put artwork that came from our core into the world. Being self conscious about it is natural.
Use criticism to grow instead of doubt.
The next time you start doubting, consciously decide the work is going to get done and it's ok if it isn't perfect. It's ok if you're not perfect. Say it aloud, "I can do this."
Receive special offers on courses + products, a new design file every month plus instant access to the Resource Library!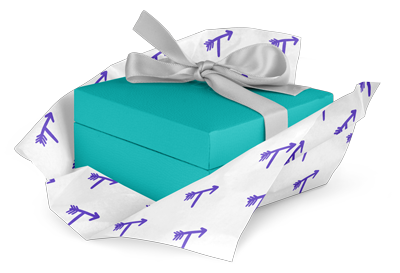 Pick up over 50 design + lettering files as our gift to you when you join the Tuesday Tribe for free!
Congrats!
Please check your email to confirm.