One question I receive often is "I love design, but I'm struggling to find my own design style. Do you have any suggestions?" This is one of those questions where I wish I could hop through the computer and just have an in-real-life conversation about it. It can be difficult because we're all so different. Our paths are different, our experiences that shape the way we look at things, solve problems, etc. are all different, and all of that plays into the style of artwork we create.
If you've been formally trained as a graphic designer or if you're learning on your own, the basics are pretty similar. First, learn the tools in the programs. Next, create graphics with those tools and those programs. Watch tutorials to guide your learning and create appealing outcomes. And then you pick up freelance or you land a job and suddenly, it's time to create from scratch. No tutorials to guide you on a project outside of troubleshooting how to do something if you get stuck in a program. All that creative juice is expected to pour out from you, but you might doubt what that even looks like.
We have all been there. We have ALL been there. At some point, we've all debated if this path is right for us when we hit creative block or struggle to creatively problem solve. Check out this post if you don't believe me 😉 Figuring out your own unique design style can be one of those top-of-the-list struggles for many designers. Why? Because having your own style makes your work memorable, helps you stand out from the crowd and can lead to great new opportunities as your style becomes familiar to others. So, you know, no pressure on figuring that out right away 😉
This week, I want to share some tips on how to discover your own style – tips I've used myself! Then I'll share how to utilize what you learn from the exercise in your work moving forward.
Pin it for later!
Tips for Discovering your Design Style
Mentioned in this video

Here's a brief overview of what we talked about in this week's video:
Before you can find your design style, you need to be familiar with the basic tools within your design programs (Illustrator/Photoshop, etc). This way, you're not hindered in being able to execute something in your style.
Collect inspiration to learn more about what you're drawn to aesthetically. Evaluate what those pieces and designers have in common. Make a list of the elements you like most.
Choose a design you love that – with your current skillset – you believe you could replicate. Stare at the piece for 3-5 minutes, then put it away and don't peek! Replicate the piece from memory, and only when finished, compare the two.
Look at the similarities and differences – but most of all, the choices you made when you couldn't remember certain aspects. These are elements you're choosing because of your specific taste and they play directly into your personal style + aesthetic.
If this were your own concept, what would you have done differently? Think about your specific tastes and experiment with how you would have pushed the design further. Remember these decisions.
Incorporate these new details in your future artwork and use them as a base as you embrace your style and its attributes as you grow and evolve as a designer.
*** This is a private exercise. The work you create (replicate) is not your own concept and should not be included in a portfolio, shown to a potential employer, added to your social media accounts, etc. This is to help you discover your personal design style only. ***
Receive special offers on courses + products, a new design file every month plus instant access to the Resource Library!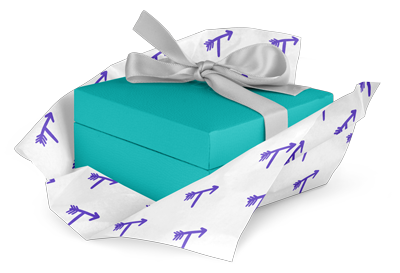 Pick up over 50 design + lettering files as our gift to you when you join the Tuesday Tribe for free!
Congrats!
Please check your email to confirm.