I've somehow always been drawn to really beautiful design on smaller items. It might just be the cuteness factor, but serious planning goes into hierarchy and layout in such a small space, and that has always been really impressive to me. Do you ever check what the clothing tags look like when you're shopping? I remember the first time I ever obsessed over a clothing tag. It was when I was in high school and at the mall with friends (I probably should have known a career in design was imminent at that moment). Anyway, I wasn't in love with whatever article of clothing it was (see? I can't even remember that part!) but I loved that tag, so I bought it anyway (in my defense, I'll also note this was before cell phones with cameras). Roll your eyes if you must. 😉
If you love thoughtful graphic design on smaller things too, this tutorial's for you! In this week's video, we'll create a hipster style clothing tag from scratch using just Adobe Illustrator. Get started below!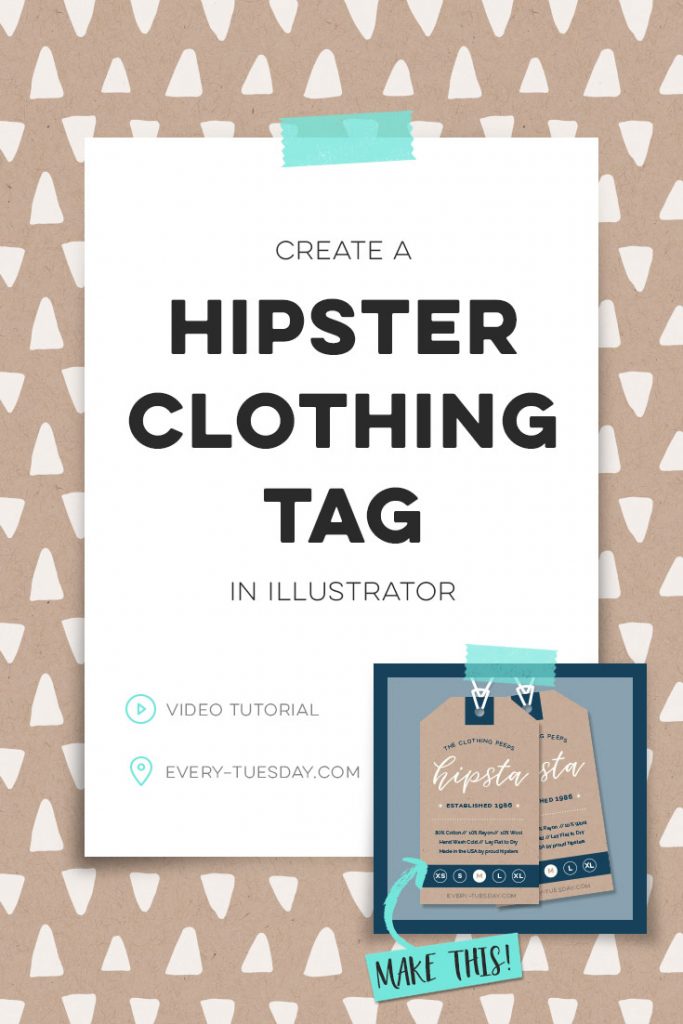 Create a Hipster Clothing Tag in Illustrator
Mentioned in the tutorial:

Since this video focuses on creating the tag, the brainstorming part of the tag wasn't included.
Here's how I came up with the design that we made:
I always look first for inspiration when starting a design so I'm in line with my goals. Since I wanted to create a hipster style clothing tag, I looked at a lot of hipster style graphic design. I also looked at text layout on a bunch of tags – here's an entire pinterest board I started for inspiration. Once I felt I had done enough research, it was time to sketch.
I first sketched out a bunch of different shaped tags, seeing which kind of tag I could show the hipster style on and include enough information to be helpful in the tutorial to those watching. These were really quick sketches, using scribbles where eventual words would go:
From there, I hopped into Illustrator now that I had my structure down. I created some fake copy (text) and played around with the layout further, introducing elements as I went.
Experimentation takes a while, so don't be too hard on yourself if it takes some time before things look good!
Here's how I go about choosing my color palettes. I finished everything out with a nice recycled paper texture to make it feel that much more real. 🙂
Bet you won't look at clothing tags the same anymore! 😉
Receive special offers on courses + products, a new design file every month plus instant access to the Resource Library!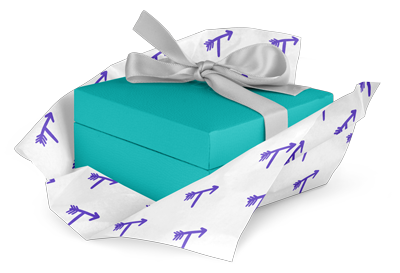 Pick up over 50 design + lettering files as our gift to you when you join the Tuesday Tribe for free!
Congrats!
Please check your email to confirm.