One of my favorite uses for the hand lettering I create is vectorizing it and using it digitally. When it's digital, you don't just have one copy anymore; you have unlimited copies. Unlimited copies leaves the door to digital and physical prints massively wide open. By taking a few simple steps, you can quickly digitize your lettering, clean it up in Illustrator and create a print ready file in a matter of minutes. Like I said, one of my favorite things 🙂 This week, I share my full process on how I do it by creating a hand lettered birthday card in Illustrator!
Create a Hand Lettered Birthday Card in Illustrator
Mentioned in the tutorial:
– Scanner Pro app
– Rustic Greeting Card Mockups
CMYK color palette used in the video:
Lime green: 15/0/50/0
Teal: 51/0/40/0
Blue: 61/3/0/51
Grey: 22/12/0/79
Pink: 0/80/40/0
Final Outcome:

We went over a bunch of things in a short amount of time! The next time you're vectorizing your lettering to be print ready, here are a few tips to keep handy:
Contrast is key when you're bringing in opaque (non-watercolor or semi-transparent) lettering. Use rich blacks as often as possible. Here's the brush pen that created the artwork seen in the video.
If you don't have a scanner, but you have a smart phone, use the Scanner Pro app – I can't tell you how much I've used it, and I have a scanner! SUCH a time saver!
Create your Illustrator document and file > place your artwork in.
If you're not happy with your live trace settings, you can always tweak them as shown in the video. Increasing your 'threshold' and 'paths' settings will make for a more exact image, but it creates additional anchor points, which makes for larger file sizes.
If you choose not to live trace, be sure you're comfortable with the pen tool before you dive in too deep. Using the pen tool can get frustrating and overwhelming fast if you're unsure of how it works. If you opt to use the pen tool, lock your image on the layer below your 'trace' layer and use it as a guide. I like reducing the opacity settings of my base as well, so I can clearly see the new artwork I'm creating on top.
To keep it looking even more handmade, use a pencil tool to smooth edges (your artwork must be selected first!).
You can also use the delete anchor point tool (keyboard shortcut '-') to remove extraneous points, and use your direct select tool (keyboard shortcut 'a') for adjusting handles.
Receive special offers on courses + products, a new design file every month plus instant access to the Resource Library!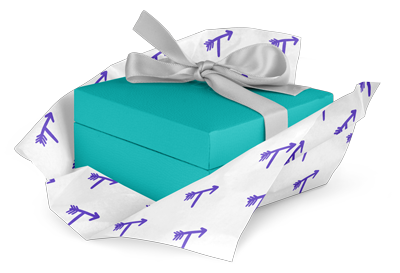 Pick up over 50 design + lettering files as our gift to you when you join the Tuesday Tribe for free!
Congrats!
Please check your email to confirm.