If you're a list maker, doodler or layout lover, chances are you're familiar with bullet journaling. Now that we're in the new year, what better way to kick things off than with a bullet journal weekly planner design?! While bullet journaling is traditionally all hand drawn, this week I want to share my spin on it using Adobe Illustrator. This way, if you're in need of a quick design, you can reuse work already made and print off layouts in a snap. I'm even giving away some free bullet journal design vectors to make the process even faster! So read on to create a bullet journal weekly planner design in Illustrator! Or, if you are ready to take this digital, check out my Weekly Planner Design in Procreate tutorial.
Pin it for later!
Create a Bullet Journal Weekly Planner Design in Illustrator
Mentioned in this tutorial:
I mentioned a free set of bullet journal design vectors! Click the image below to pick yours up; Every-Tuesday subscribers can grab theirs right now from the Resource Library 😉

Here's the written version to create a bullet journal weekly planner design in Illustrator:
First, pick up your free set of bullet journal vectors above (you'll need to be on a desktop or laptop)! Once downloaded, open the Illustrator file (double click on the file) so you can easily copy and paste between documents (I'm using the live strokes version of the vectors).
Create a new document your desired size (11″x8.5″ is shown, CMYK).
Pull two vertical guides: one at 4″ and one at 7.5″
Insert the header you'd like and add your week's starting date. Below, create your goals and important dates lists. Utilize the blend tool to create quick, evenly spaced lines.
Create your first day block by adding your text with a decorative element. Place the date below the day and insert evenly spaced lines. Group all elements together.
Duplicate your day block and move it to the last column. Copy both blocks and replicate again, then one more time, keeping all 4 in each column evenly spaced. Remove the final day block from the last column.
Edit individual day blocks for each specific weekday making any adjustments where necessary.
In the negative space at the bottom of the last column, insert what you'd like! A weekly quote, extra to-lines, an appointment list, etc.
Print and done!
Download your free Bullet Journal Vector Kit!
Where should we send your Bullet Journal Vector Kit?
Receive special offers on courses + products, a new design file every month plus instant access to the Resource Library!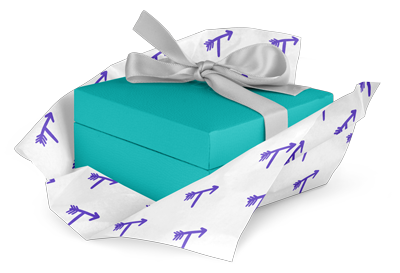 Pick up over 50 design + lettering files as our gift to you when you join the Tuesday Tribe for free!
Congrats!
Please check your email to confirm.