Last week, I gave away a few freebie pdfs and this one was fully clickable. Being able to offer readers a clickable pdf has been a great way for me to share some of my favorite tools all in one place, and in a simple doc you can tuck into your favorite folder(s).
Creating clickable pdfs is also a nice option for sharing resources with clients (and also look like a badass designer at the same time 😉 ). If you sell digital printables on Etsy for example, adding your url at the bottom that is also clickable is a simple opportunity to gain more visitors to your site or store!
For whatever your purpose(s) might be, in this week's tutorial, I'm sharing exactly how I make mine from start to finish using Adobe InDesign. Read on to see how easy it is!
How to Create a Clickable PDF with InDesign

Mentioned in the video:
– Font: Gotham Book
– Adobe InDesign free 30 day trial

Since clickable pdfs are meant for on-screen use, make sure you begin by converting or setting your original doc to RGB color mode to ensure your colors are appearing how you'd like on-screen. You can do this by going file > document setup and changing your intent from 'print' to 'web'. Next, go edit > transparency blend space > document RGB. Be sure you're only using RGB color builds in your color palette.
Keep all of your text live for a cleaner file, though you can make images clickable, as well.
Utilize your hyperlinks palette to create your links. You can get to this palette by going window > interactive > hyperlinks. Be sure they're pointing to a 'url' that you define.
In order for the pdf to work properly, you must export the document as an interactive pdf instead of saving as a regular pdf. Set the resolution to your preference (if your doc has images you want super clear + higher res, going higher than 72ppi is fine! I recommend keeping it between 72ppi and 150ppi, tops).
Always test all the links in your document before making it available to others!
Receive special offers on courses + products, a new design file every month plus instant access to the Resource Library!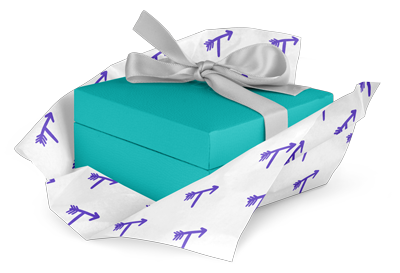 Pick up over 50 design + lettering files as our gift to you when you join the Tuesday Tribe for free!
Congrats!
Please check your email to confirm.