It's been a little while since I've posted a watercolor tutorial! If you've been here for some time, you know we can't have that 😉 This week I want to share how to create a custom watercolor photoshop brush! Having a watercolor photoshop brush in your brush library is super handy for two reasons: #1 you don't have to file > place large textures or search for them on your computer, and #2 it keeps file sizes smaller. These are really quick to create and can be huge time savers. See the full tutorial below!
Pin it for later!
How to Create a Watercolor Photoshop Brush
Mentioned in the video:

Here are the most important things to keep in mind as you create your watercolor photoshop brushes:
Use textures with good color + texture variety for the most interesting results. Softer, lighter colored textures will yield less dramatic effects.
If you already have the texture as a transparent png or psd file, perfect! You'll have to use a texture that already has its background removed. To remove a watercolor's paper background (so it can be placed on any color), check out video #7 in this course.
Remember to fully desaturate your texture before creating your brush. Increase contrast by utilizing your levels and brightness/contrast layer adjustments. An even balance between dark darks and light lights is ideal. Group your texture with the adjustments, make a copy and merge one of the versions.
Create the brush by going edit > define brush preset. Name your brush. You'll now see it at the bottom of your brush presets panel (window > brush presets).
Choose the color you'd like it to be, then hit 'b' on your keyboard to activate your brush tool. Select the brush from the brush presets panel and brush wherever you choose! Increase the brush size by using keyboard shortcut ']' or decrease by hitting '['.
To add an extra effect, double click on the layer with your brush and apply a gradient overlay layer style! Don't forget to save any custom brushes you create so you'll have them for later use.
Receive special offers on courses + products, a new design file every month plus instant access to the Resource Library!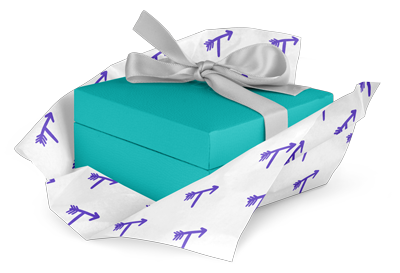 Pick up over 50 design + lettering files as our gift to you when you join the Tuesday Tribe for free!
Congrats!
Please check your email to confirm.