Happy Tuesday! I'm not gonna lie, this week's tutorial is one of my favorites. Essentially, we're combining the watercolor photoshop brush tutorial from a few weeks ago with last week's ribbon tutorial. And we're doing it all in Illustrator and keeping things simple and easy 😉 We'll start by taking some watercolor textures on transparent backgrounds (like these, these or these), and then directly convert them into watercolor texture brushes in Illustrator. You'll be able to transform the textures into any shape using the brush tool to create beautiful results. Create them once, then save them out for infinite future uses, too! Read on to see how!
Pin it for later!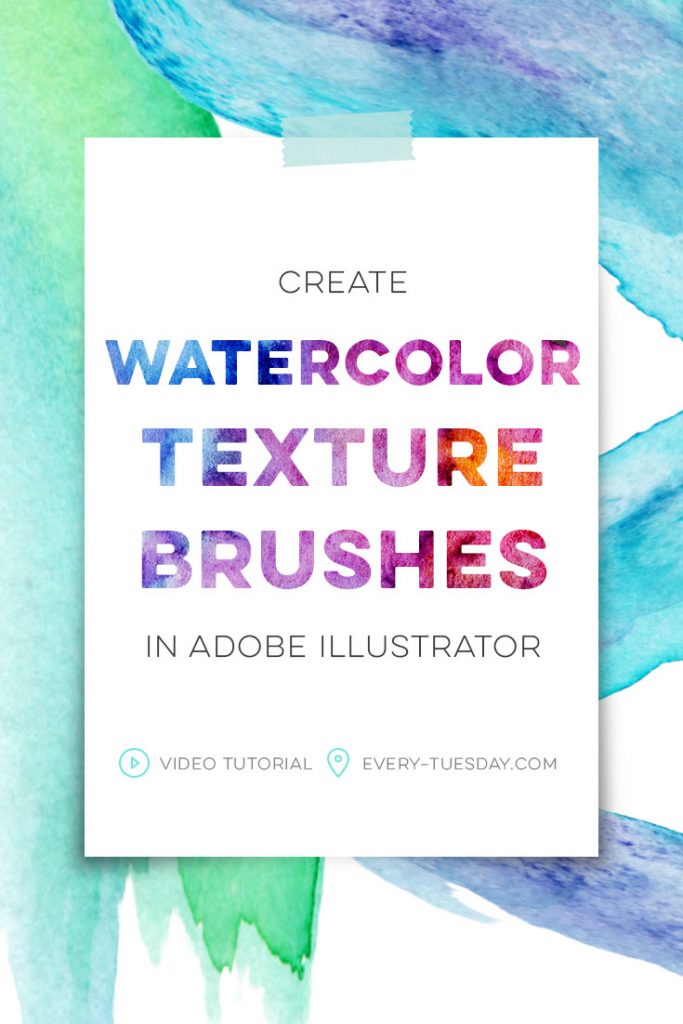 Create Watercolor Texture Brushes in Adobe Illustrator
Mentioned in the tutorial:

Just like last week's tutorial, here are the written how-to's in case you need to reference this in the future!
File > Place in your texture of choice. It must be on a transparent background (meaning it must be a transparent psd file or transparent png file). See this course (video #7) on how to remove backgrounds on your own textures.
Once placed, scale your texture down. Use the shortcut: shift, alt, click and drag a corner to simultaneously scale every side of your texture at once. Remember, the size of the texture here will determine the default size of your brush. So! If you have a large artboard, go a little bigger – super small artboard, shrink that baby wayyy down.
Before we can create the brush out of the texture, it needs to be rasterized. With the texture selected, go object > rasterize. When the rasterize settings pops up, be sure you select 'transparent' under the background category.
Navigate to your brushes panel and hit the icon for a new brush. Select 'Art Brush' from the next pop up.
In your art brush settings, make sure 'stretch to fit stroke length' is selected and the second overlap icon is selected.
With your new brush selected, hit 'b' on your keyboard and draw a path! Scale the texture if needed using the stroke palette 🙂
To save your new brush for future use, follow the instructions in this tutorial. Done!
Receive special offers on courses + products, a new design file every month plus instant access to the Resource Library!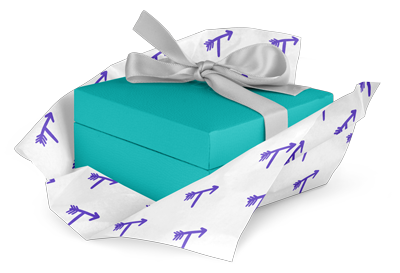 Pick up over 50 design + lettering files as our gift to you when you join the Tuesday Tribe for free!
Congrats!
Please check your email to confirm.