Happy Thursday! This week was a big week as I finally completed and released the Espresso Roast font trio. As you can imagine, a trio of fonts that all work together and pair stylistically is not a quick accomplishment. This was my first time creating a font trio, so I wanted to post a little about my process to help any aspiring font makers out there 🙂 Here's a peek inside, along with a font previewer, so you can play with Espresso Roast directly in the post!
The Making of the Espresso Roast Font Trio
Initial Stages/Brainstorming Style
I went into this font knowing I wanted at least a pair of styles that worked well together. Having two distinctly, harmoniously contrasting lettering styles can take a layout so far and I wanted to offer that with this font. I decided to create a bold, all caps display font for headlines. For taglines and subheads, I wanted a light and friendly script style.
This would make the font ideal for branding/logo creation, quotes, stationery and prints, so I thought, why not throw in a symbols font, too? Then users will also have vector elements they can create a logo with or make the lettering even more playful if they wish.
Sketching
While all of this brainstorming was happening, I started becoming pretty obsessed with the Tombow Fudenosuke soft tip brush pen. Knowing I was working towards an all caps + script style, I wrote endlessly with it. The more I practiced, the more I started loving the results. The entire Espresso Roast font trio – caps, script and symbols – were all initially created with the Tombow Fudenosuke.
Here are some sketches:
Yep, I had a cup of coffee sitting next to me as I wrote 😉 I always write lots of different words when I'm brainstorming a style to see how it works/feels as a whole. So, having the coffee nearby, all of these coffee words started coming to mind and I went on a tangent. Once my little marathon lettering session was over, I took a step back and got excited about pursuing this direction.
No Character Left Behind
After I had proven these styles worked well together, it was time to write out all of the characters. When I create a font, my regular routine is to hand letter everything for the entire font all at once. I feel like my hand behaves a little differently if I do one style one day and another the next. Knowing my hand was comfortable with both styles, I took advantage of the muscle memory and I wrote, and wrote. I wrote out all of the caps letters, keeping in mind ligatures I wanted to include (double letter instances like LL's could tuck nicely together), so I included everything I could think of.
After that, I moved onto the script. I actually kept it on the same paper so my 'all caps' were right there to reference/see the style pairings in front of me. I write pretty small by nature, so it worked out well. When I write a script out for the first time, I connect every letter together. This helps my hand move in a rhythm and I get an idea of how it will flow when it becomes a real font. Once the lowercase was done, I grabbed another sheet for the uppercase, which I don't connect (since they have a bit more style), as well as punctuation. I finished everything off with a sheet full of doodles.
Here are the actual original drawings that eventually became the font:
Paper to Digital
For converting my drawings to digital and then vector artwork, my process is pretty simple. First, I scan in my artwork at a minimum of 300ppi, black and white. Next, I take it into Photoshop where I increase my contrast and reduce my brightness so my dark edges are super crisp on the now, brighter white paper. I group my layer adjustments with my scanned artwork, make a copy of that group, and merge one of the groups together. This keeps all of my adjustments still editable in the non-merged group and gives me the ability to copy the merged group artwork and paste it into Illustrator.
Once in Illustrator, I live trace my artwork. To be honest, most times I just use the default trace settings since I'm so particular about adjusting details when I clean them up. Occasionally, I'll adjust some of the trace settings. This year, my process of cleaning vectors really changed once I purchased the iPad Pro + Apple Pencil and the Astropad App. Here's a video on how I used to clean up my vectors, and how I now clean up my vectors, which saves tons of time.
Illustrator > Typeable Font
The font software I use is the Glyphs App (only available for Mac users). I bought Glyphs Mini through the app store to give it a try first. Glyphs offers a discount code if you upgrade to their pro version, so when I knew I loved the software, that's what I did. I created Honeymoon with Glyphs mini, and Tuesday Script, Hawthorne Script + Espresso Roast using the pro version of Glyphs. The main difference between Glyphs Mini and Glyphs is that you don't get access to custom font features (like adding in alternate characters, ligatures, etc.) in Glyphs Mini. You can do a lot with Glyphs Mini, and I would recommend that if you're starting out so you can see if it's right for you.
The process for converting your Illustrator artwork into Glyphs is a bit lengthy with a lot of steps involved – definitely more appropriate for a class than a blog post. The process of creating a serif or sans serif font is also different than creating a connecting, script font.
I've been playing around with the idea of creating a font making class for quite a while. Is this something you'd be interested in? Would you pay for it? (this would not be a Skillshare class) Keep in mind you would need a basic understanding of Illustrator, be willing to purchase Glyphs Mini (~$45 USD at the time of this post) and be a mac user. Those pre-requisites are my biggest concerns that have held me back from making a class at the moment. Creating this class would be a large time investment on my part and I want to be offering classes that the majority of my readers would benefit from. So I would love to hear if you would be interested (or even not interested)! I would likely develop it next year if I receive enough feedback that this is a class worth making. Please let me know!
The Espresso Roast Font Trio
My developer husband put together this wonderful font previewer for me! Type anything below and change the sizes to see what your favorite words and phrases look like set in the Espresso Roast font trio! There's a unique symbol assigned to every uppercase and lowercase letter. You can also type any number 0-9 for seamless decorative divider creating!
For more about the Espresso Roast font trio, or to pick it up for yourself, click here 🙂
Need a Creative Market link? Click here
Receive special offers on courses + products, a new design file every month plus instant access to the Resource Library!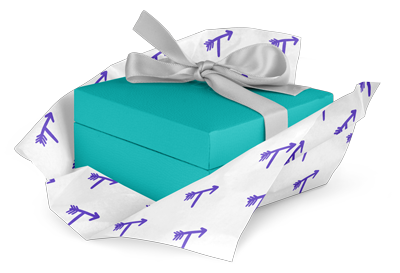 Pick up over 50 design + lettering files as our gift to you when you join the Tuesday Tribe for free!
Congrats!
Please check your email to confirm.