My newest font, Skinny Jeans, just went live this week! I've been making a point to share process info for the fonts I make (here's Espresso Roast), so that's what this week is all about 🙂 Skinny Jeans is a font trio that includes the main script style, a caps style that pairs perfectly and a symbols font to add extra personality to layouts. The hand drawn + illustrated symbols also come as a vector file to make things quicker for those who work in Illustrator. This font is by far the most in depth of all I've created; it contains 30+ ligatures, alternates and extra features. In the video below, you'll see what raw materials I used to initially hand letter the font, then the steps I took to make it a fully functioning font. Read on to see everything!
Pin it for later!
Skinny Jeans Font Making Process
Mentioned in the video:
Interested in learning more about font making? Check out these past posts:
Sketching/Planning
I've been working on improving my freehand loose brush lettering style over the past few months. Once it was in a place I was happy with, it was time to make a font! I began by using a no.0 round winsor & newton brush with slightly diluted dr. ph. martin's concentrated black watercolor to paint my characters on copy paper. This time I tried something I hadn't done before with the script style: I wrote out words, each new word starting with the next letter in the alphabet. This gave me all of my capital characters in a more natural, freehand setting and covered all of my lowercase characters at the same time 🙂
Digitize/Vectorize
Next, it was time to bring my letters onto the computer. I scanned them in using my Canon MG3600 series printer/scanner combo at 300dpi, black and white. Once scanned, I brought them into Photoshop where I increased contrast for a more consistent trace in Illustrator. Once in Illustrator, I vectorized the lettering using the default image trace settings. I followed this process to clean up my vectors until I had the look I was going for for both my script and caps style.
Font Creation
When I'm on a mac computer, I use the Glyphs font editing software to convert my lettering into a working font. When I'm on a PC, I use Font Creator. The process is a bit long and specific, which is why I made this course with videos of the exact steps I take. I program all of the relationships letters share with each other and add in extra features, like ligatures, contextual and stylistic alternates. Finally, I created my symbols font so they're easy to access, whether you are an Adobe Illustrator user or not.
Finishing it all up
Once the font was tested and finished, the fun began by creating preview images, or mock ups! This helps others see the versatility of the font and to get an idea of how the font can be used. The font really comes to life in this step and is always one of my favorites. You can see some of those images below, along with a font previewer where you can test out the font with phrases of your own! For more info about Skinny Jeans and/or to pick up your own copy, click here!
Receive special offers on courses + products, a new design file every month plus instant access to the Resource Library!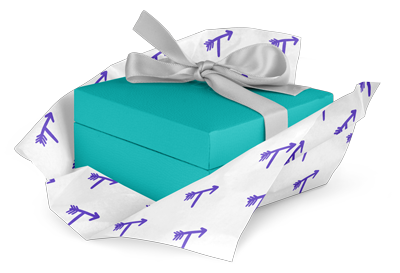 Pick up over 50 design + lettering files as our gift to you when you join the Tuesday Tribe for free!
Congrats!
Please check your email to confirm.