In my course, Learn Font Making, I take you through all the steps to prepare your lettering for font making, convert it into a working, professional font and I share my best tips for selling your font, too. I'm often asked by students is if I think the market is too saturated for new font makers. Although converting your lettering into a sellable font *is* a process, the fact the font making market is booming right now should not hold you back from starting; it should actually do the opposite. In this week's video, I share my perspective about the saturation of the font market. I also share tips to stand apart from the crowd to get your fonts noticed by those buyers. Read on for it all!
Pin it for later
Is the Market Too Saturated for New Font Makers?
Mentioned in this video:
Other helpful resources:

Is the market is too saturated for new font makers? Here's a summary:
The market is more saturated now, but saturation is caused by demand and demand occurs when a product is *selling*
Entering this market means there will be buyers for your product. You can determine the sellability of your font by a few other things.
Did you do your selling research?

Look at popular fonts in different marketplaces. What do they have in common? How do they make you feel when you see them? What styles are they generally in? Are there characteristics that set them apart? What buyer would purchase them and what would that buyer use them for?

Did you execute your font to the best of your ability?

Did you take the extra time for the small details? Smooth out rough edges? Incorporate extra features?
Did you apply the notes you took from your selling research to your font? Is your font a true representation of your style (no copy-cats!)?
Are you being the font designer you would buy from?

Did you spend quality time creating your mockups?

Are you using paid or your own unique mockups? Have you shown all the ways your font can be used? What your buyer could use your font for? What feel it's intended for (modern, fancy, fun, children, etc.)? Your mockups are your most powerful selling tool, so take your time with them!

By answering and executing on these 3 simple steps, your font's potential can skyrocket.
To sum things up: do not let the market intimidate you! Use it to your advantage and you can stand apart, regardless of your current social following. Regardless if this is your first font.
Receive special offers on courses + products, a new design file every month plus instant access to the Resource Library!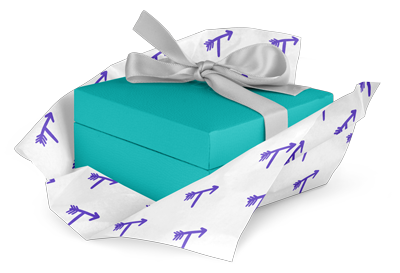 Pick up over 50 design + lettering files as our gift to you when you join the Tuesday Tribe for free!
Congrats!
Please check your email to confirm.