Whether you're creating font or lettering styles that go together as a family or creating beautiful layouts with clear hierarchy, pairing type is important. When two styles are too similar to each other, it can cause visual confusion at first glance: what part do you read first? What styles feel most harmonious with each other? What will make my layout look great and communicate well? With a few tips in mind, those decisions can be much easier to make. Read on for my 3 simple tips for pairing type!
Pin it for later!
3 Simple Tips for Pairing Type
Mentioned in the video:

Here are those 3 steps in a written format 😉
Contrast

Without contrast, you aren't able to direct the reader where you want their eyes to go first, second, etc. Having sufficient contrast between scale, weight, style, color, shape and density should always be the first thing you consider when pairing type. This is also where hierarchy comes in. When creating contrast, be sure that a subhead, for example, is not more eye catching than your headline, even if the headline's scale is larger. For example, if you have a very light weight, large headline, but pair it with a very bold, decorative subhead, the reader's eye will always go to the subhead first.

Legibility

Having great contrast and hierarchy is pointless if the reader has difficulty reading the message. Always make sure legibility is clear and that at the very first glance, the message is communicated.

Relevance

While it's fun to pair different styles, it's important that the styles you choose feel relevant to your message. You could have beautiful type pairings, but if they aren't appropriate for the topic, you've wasted your time. Look at the pairings you've created, read them and see if they feel on topic. You don't want to have a decorative font with swirls and curls as the headline for a men's department store, for example. (ok, that's a little extreme, but you get it..)
Receive special offers on courses + products, a new design file every month plus instant access to the Resource Library!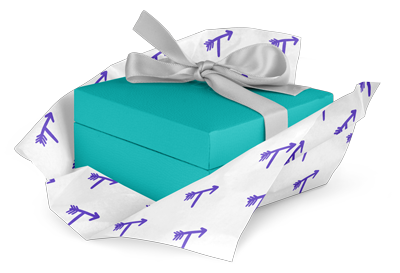 Pick up over 50 design + lettering files as our gift to you when you join the Tuesday Tribe for free!
Congrats!
Please check your email to confirm.