It's the last Thursday in May, which means it's time for your free June 2017 desktop wallpapers! I've been wanting to play with acrylics a bit more lately, so this month's wallpaper was an experiment of color mixing and texture. I went with a blue/green/teal palette for Father's Day this month, keeping a balanced mix of all (without getting too muddy) throughout. Let me know if you'd like a tutorial on how I made the paint texture and I'll put one together 😉 Once created (and dry), I scanned the artwork into the computer, color adjusted in Photoshop, then added the dates using my font, Miss Magnolia.
The download includes the wallpapers in two common resolutions: 1280x1024px and 1920x1080px, with and without dates. I've left the year off of the 'no-dates' versions, so you can use it for any June in the future, too!
Pin it for later!
I like to recap the month and look ahead in these wallpaper posts. Here's a little background from this past month!
This month was a little different because Spence went in for hernia surgery at the beginning of May. The story of how we ended up here is in this instagram post. We were hopeful the surgery would fix the pain he'd been experiencing for nearly a year, and so far it seems like it has! We think he'll need physical therapy for the area surrounding it, though. He's experiencing some unexpected soreness/fatigue, so our assumption is the muscles that surrounded the hernia are weak from not being used normally for the last year. This has affected countless areas in both of our lives, so we're optimistic we might finally be getting through this, just a little further to go (fingers crossed).
In more creative news: my first watercolor florals kit went live in May! I'm really excited to have a kit I can play around/experiment with and come up with new designs I can share. I also put together a mini kit with some of the leaves and florals which you can download for free here 😉
What's coming up: I have a surprise for email subscribers that I'll be sending out later in June! I don't want to spill the beans just yet, but it's the biggest freebie I've ever created 🙂 I'm also planning out some bonus videos for my font making course, so if you're in the course, look for those soon! If you're planning to enroll when it opens again, those will be in there waiting for you. The next open enrollment is in August, so be sure to sign up here to get notified – sign up will only be open for one week.
Ok! That's enough for now – let's get to this wallpaper!
Freebie: June 2017 Desktop Wallpapers
June 2017 Desktop Wallpapers
Desktop Wallpapers
File type: jpgs
Size: 3.1MB
Minimum software version: n/a
Previews:
with dates
without dates
Receive special offers on courses + products, a new design file every month plus instant access to the Resource Library!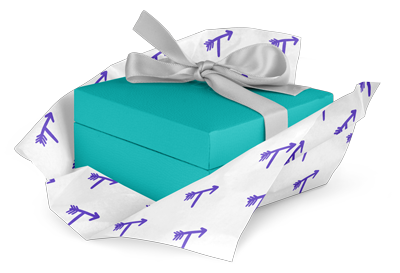 Pick up over 50 design + lettering files as our gift to you when you join the Tuesday Tribe for free!
Congrats!
Please check your email to confirm.