It's time for your free May 2017 desktop wallpapers! This month's (May flowers) wallpaper was created using this Winsor & Newton watercolor pan set with a no. 1, no.4 + no.8 round brush on this Canson watercolor paper. I then scanned the individual flower + leaf elements, enhanced them and cut them out in Photoshop using the methods from this course (vid no.7 covers cutting them out). I hand lettered 'May' and applied it to the center within Photoshop, then added the dates using my font, Miss Magnolia.
The download includes the wallpapers in two common resolutions: 1280x1024px and 1920x1080px, with and without dates. I've left the year off of the 'no-dates' versions, so you can use it for any May in the future, too!
Pin it for later!
I like to recap the month and look ahead in these wallpaper posts. Here's a little background from this past month!
This month was all about creating a better work/life balance and offering support to the first round of students in Learn Font Making (opening again this fall – sign up to be notified here!).
One of my goals this year was learning how to paint watercolor florals better. They can be such a benefit when designing (invitations, announcements, gift tags, etc.), and I love being able to relax while I paint *and* be productive at the same time. This month, I decided to work on that goal a bit more, breaking out my paints whenever I found some time and figuring out my process. I'm just about finished with my first digital watercolor florals kit (the leaves and florals you see in the wallpaper will be included in it) and I'm planning some floral-related tutorials in May. Gotta keep those May flowers going 😉 Be on the lookout for those soon!
For now, though, on to this wallpaper!
Freebie: May 2017 Desktop Wallpapers
Download your free May 2017 Desktop Wallpapers!

May 2017 Desktop Wallpapers
Desktop Wallpapers
File type: jpgs
Size: 1.7 MB
Minimum software version: n/a
Previews:
with dates
without dates
Receive special offers on courses + products, a new design file every month plus instant access to the Resource Library!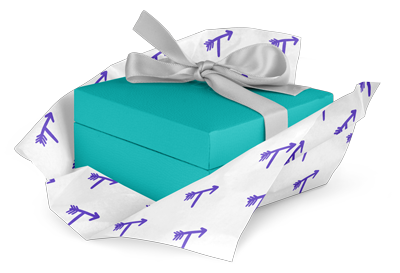 Pick up over 50 design + lettering files as our gift to you when you join the Tuesday Tribe for free!
Congrats!
Please check your email to confirm.