It's the last Thursday in June, which means it's time for your free July 2017 desktop wallpapers! This month, I wanted to experiment with a new technique for creating watercolor textures. I picked up these small spray bottles, filled one with regular water and used it, along with this no.4 round brush to create the texture. Each new layer, I let *almost* dry before adding a little extra color to create more depth/vibrancy. It was created using this pan set – I was on the fence when I originally bought it since it's a little pricey, but it has hands down become my favorite watercolor set (even beating out liquid concentrated!). I scanned the final texture in, made a few minor color enhancements in Photoshop, added July which I hand lettered, and typeset the dates using Miss Magnolia.
The download includes the wallpapers in two common resolutions: 1280x1024px and 1920x1080px, with and without dates. I've left the year off of the 'no-dates' versions, so you can use it for any July in the future, too!
Pin it for later!
I like to recap the month and look ahead in these wallpaper posts. Here's a little background from this past month!
June was a pretty exciting month for Every-Tuesday. In the middle of the month, the Every-Tuesday YouTube channel hit 100,000 subscribers, after nearly 3 years of posting a tutorial every.single.week. I wanted to do something special to celebrate, so I gave away my newest font, Corner Bakery for free! If you haven't picked it up yet, you can grab it and even play around with it in a font previewer here 😉 If you're an Every-Tuesday subscriber, you can download it directly from the Resource Library.
What's coming up: In July, I'll be adding in some bonus content to the Learn Font Making course and updating a few of the videos (enrollment comes with free unlimited updates). If you're in the course, look for those soon! I'll be opening up the course again for one week in August, so if you're interested, get notified as soon as it opens by signing up here (this will be the last time this year). You can also see some of the beautiful hand lettered fonts created from the course (that are being sold) right here – your eyes will thank you!
Ok! Let's get to this wallpaper!
Freebie: July 2017 Desktop Wallpapers
July 2017 Desktop Wallpapers
Desktop Wallpapers
File type: jpgs
Size: 2.3 MB
Minimum software version: n/a
Previews:
with dates
without dates
Receive special offers on courses + products, a new design file every month plus instant access to the Resource Library!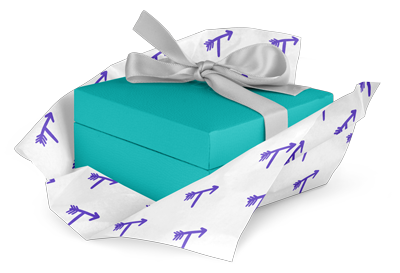 Pick up over 50 design + lettering files as our gift to you when you join the Tuesday Tribe for free!
Congrats!
Please check your email to confirm.