We may not be fashion designers, but that doesn't mean there isn't a place for graphic designers with apparel design. At some point in time, the majority of graphic designers have to mock up some kind of apparel to get quoted and executed by a manufacturer. It's no surprise why – as branding experts, we need to be able to carry a brand through a variety of applications, and especially at events, apparel is key.
I'm currently working on some clothing designs for a company that will be at the 2016 Rio Summer Olympics. They're in the process of finding a manufacturer for their clothing and had asked for mockups to present to potential manufacturers to get accurate quotes. They sent a few pictures of styles of clothing they were interested in, all at different sizes and resolutions. To keep the focus on the design of the clothing and keep everything similar, I redrew the clothing in Illustrator, then implemented the vector graphics on top.  Having redrawn it in illustrator, all the clothing was kept consistent look-wise and the manufacturers were quickly able to see which panels would be printed with design or kept the base color. In this week's tutorial, I'll share my exact process for executing a vector t-shirt mockup and also give away 2 free vector t-shirt mockup files!
It's important for me to say I made a point of not making a realistic mockup in Photoshop for this. The focus needed to be on the different panels on the clothing to contain artwork (what a percentage of the cost is based on) and the vector artwork that would be delivered to the manufacturer. By supplying a lifelike mockup, not only would it double or triple the mock up delivery time, simple things like shadows could be misinterpreted as part of the design. Realistic mockups are perfect for an online shop, but when spec'ing clothing to a manufacturer, my personal experience (having done this many times before) has been that an illustrator mockup is preferred.
Pick up the 2 free mockup files here:
Download
Want more? Check out the full hand drawn vector t-shirt mockup set here, mini preview below 🙂
How to Create a Hand Drawn Vector T-Shirt Mockup
Receive special offers on courses + products, a new design file every month plus instant access to the Resource Library!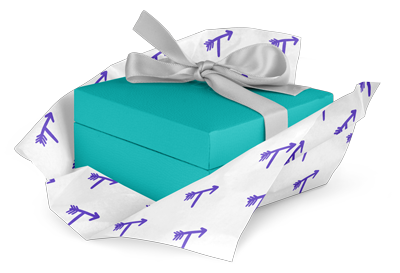 Pick up over 50 design + lettering files as our gift to you when you join the Tuesday Tribe for free!
Congrats!
Please check your email to confirm.