One major change that came with Procreate's last update was masking. It might not have seemed major if you aren't familiar with masking, but it was actually a bigger deal than it probably got credit for. Masking essentially allows for a non-destructive workflow. What that means, is instead of erasing something you don't need, then having to draw it back in if you change your mind, masking 'hides' the part you don't want and you can bring back the original easily at any time. Pretty nice. You can check out how awesome masking is in Photoshop here and it actually works pretty similarly in Procreate. In this week's tutorial, I'll take you through the two most common lettering scenarios where I use masking in Procreate. Once you begin masking, you'll see the immediate advantages and how much faster (and efficient) it makes creating and editing.
Pin it for later!
iPad Lettering: Masking in Procreate
Mentioned in this video:
Colors from this video (hexadecimal):
dark blue: #03304b
medium blue: #2a708c
vibrant teal: #7bdcb8
muted teal: #8abfb5
white: #ffffff

Here are a few things to keep in mind when you're masking in Procreate:
A mask allows you to non-destructively edit anything you create in Procreate. Wherever you'd normally erase something to edit it, applying a mask instead will allow you to 'bring back' anything you want hidden without having to redraw it in the future.
A mask is applied (or attached) to a layer. Whatever you do on that mask directly affects the layer it's applied to.
Remember: "black conceals, white reveals." When using a mask, you'll generally only use black and white on that mask. Painting on the mask using black will hide whatever's on the layer the mask is applied to. Painting in white will 'reveal' any parts you had previously hidden with your black. If a mask is completely white, everything is showing. If a mask is completely black, everything is hidden.
Receive special offers on courses + products, a new design file every month plus instant access to the Resource Library!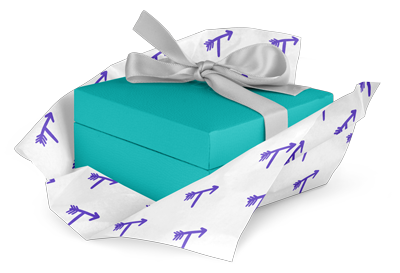 Pick up over 50 design + lettering files as our gift to you when you join the Tuesday Tribe for free!
Congrats!
Please check your email to confirm.