Happy Tuesday! It's the last Tuesday before Mother's Day here in the US, so I wanted to celebrate + also share a type of tutorial you could repurpose for any holiday 😉 This is a slightly more advanced animation tutorial, but beginners will still be able to follow along. Here's my Procreate animation youtube playlist if you'd like to dive into any others 🙂 We're using my paid set of watercolor lettering brushes for this, but as long as you have a brush with some pressure sensitivity, you can use any brushes you'd like. The color palette is free as always and found in the Resource Library.
Pin it for later!
Mother's Day Watercolor Floral Animation in Procreate
Mentioned in this video:

Here's a written overview of how to paint a Mother's Day watercolor floral animation in Procreate:
Turn on drawing guide and increase the grid size to the max. Add text in all caps in Helvetica Neue and make sure to center it on the canvas. Add in the rest of the text as a template. Use your round brush for lettering and trace over the text. Bring the MOM lettering layer to the very bottom.
Turn on the animation assist and turn off the drawing guide. Tap on the first frame and toggle on background, then turn on ping pong.
Start painting in your biggest floral elements first, staying within the bounds of the letter. Duplicate this layer and on the new layer, start adding to it. This allows the flowers to develop over the series of frames.
Repeat this process of duplicating the layer and adding in more florals and elements on each layer. Preview the text as needed.
On the very last frame, tap ton the layer thumbnail and drag it to 3.
Done!
Receive special offers on courses + products, a new design file every month plus instant access to the Resource Library!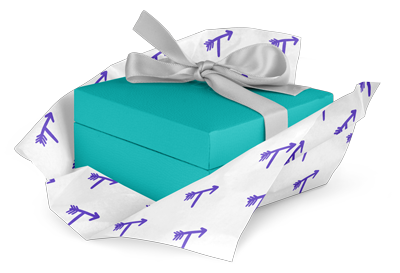 Pick up over 50 design + lettering files as our gift to you when you join the Tuesday Tribe for free!
Congrats!
Please check your email to confirm.