The messy watercolor style is so versatile: add as much or as little mess as you'd like, but make sure nothing is perfect! Let the perfectionist pressure go and simply have fun making a mess 😉 While my new course focuses heavily on illustration, I thought it would be fun to share how I apply this style to lettering this week. This will give you a peek into the messy process and you can even use the free sampler brushes I gave away last week for it!
Pin it for later!
Paint Messy Watercolor Lettering in Procreate
Mentioned in this video:
Download a free sampler set of these brushes here
Check out the Messy Watercolors in Procreate course here

Here's a written overview of how to paint watercolor lettering in Procreate:
From the messy extra brushes, grab the Tuesday Waterbrush to put in your lettering. Write out whatever phrase you would like. Center it on the canvas.
Create a new layer and apply a clipping mask. Now add in the other color to different areas to have some variation. Smudge the new color with the bloom and bleed brush to transition the colors.
Head back to your lettering layer and smudge the color out.
Add in the textures by creating a new layer and head into the washes category and choose the wash 18 brush. Make sure you stamp it in with your finger. Change the blend mode to linear burn.
Continue stamping in different washes. Smudge any areas that don't look great and change the blend mode on any stamps to add depth.
For lines that get lost, grab a straight bloom to add some extra definition.
Add in splashes and splatters to add some details and texture.
Create a new layer, change the blend mode to multiply, change your color to black, grab the watercolor paper 01 and paint over the entire canvas.
Done!
Receive special offers on courses + products, a new design file every month plus instant access to the Resource Library!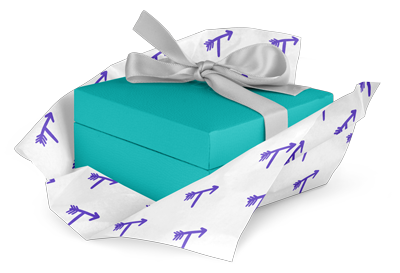 Pick up over 50 design + lettering files as our gift to you when you join the Tuesday Tribe for free!
Congrats!
Please check your email to confirm.