Happy Tuesday! This week, I have a sweet treat for you..macarons! I won't lie, these def gave me cravings as I was painting, so beware (or have some handy ahead of time ;). In the video, we trace a reference photo to establish our sketch template, then use the photo loosely for painting in our midtones, highlights and shadows. We use several brushes from my watercolor illustration brush set to paint, smudge and add final details, like a watercolor paper texture, hand lettering and paint splatter. Pick up the free color palette and head to the full tut here!
Pin it for later!
Paint Watercolor Macarons in Procreate
Mentioned in this video:

Here's a written overview of paint watercolor macarons in Procreate:
Grab a reference image from Unsplash. You can find the exact reference photo here. Insert the photo into Procreate.
Trace over each cookie making sure to differentiate between the foot and filling of each cookie. Make sure you have a shadow, mid-tone and highlight color for each cookie.
Start with the top cookie and lay down the lightest color. Paint in the mid-tone color on the darker side of the cookie and then paint over it again to make it a bit darker. Change the blend mode to multiply and repeat painting over again with the same color.
Grab your smudge tool in the spot bleed brush and blend the mid tones into the layer beneath it. Repeat with the other layers.
Add in the texture of the foot area, grab the spot bleed brush, and paint in little lines/ shapes where the shadows are. Grab the smudge brush and stipple the shapes. Paint in the filling.
Repeat the exact same process for the purple and green cookie.
Add some paint splatter around the canvas.
Label the canvas with your round liner brush to write out macarons.
Add a paper texture to the top of the canvas.
Done!
Receive special offers on courses + products, a new design file every month plus instant access to the Resource Library!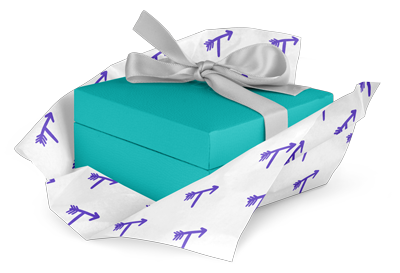 Pick up over 50 design + lettering files as our gift to you when you join the Tuesday Tribe for free!
Congrats!
Please check your email to confirm.