It's Tuesday! This week we're creating a wreath out of one of my favorite pieces of foliage: olive branches! In the video, we carry over the watercolor sketch style from last week, but this time we're free handing everything! You can use any brush set to fit your style, but the one shown is my paid set of watercolor illustration brushes.
Pin it for later!
Paint a Watercolor Olive Wreath in Procreate
Mentioned in this video:

Here's a written overview of how to paint a watercolor olive wreath in Procreate:
Turn on your drawing guide and tap on symmetry and change it to quadrant. Make sure your rotational symmetry is also turned on.
Sketch out a circle guide for the wreath. Draw out a circle, hold your pencil, and click on shape and circle. Move the circle so that it perfectly lines up with the crosshairs.
Draw in the branches for all of the olives to connect to. Use the sketching pencil to draw in the branches, making sure to connect through the symmetry guides. Draw in more branches around the guide in two outer circles.
Grab your medium paint round brush and paint in teardrop shape leaves sporadically around the wreath. Repeat this process two more times with your next colors.
Add in olives by painting in little dots in clusters of two or single olives. Repeat with your next color.
Add in a sketch layer by using your sketching pencil to outline each leaf and olive, not the branches.
Complete your wreath with some lettering in the middle of the canvas. Center your phrase with your drawing guide back on. Grab your lettering and center it.
Done!
Receive special offers on courses + products, a new design file every month plus instant access to the Resource Library!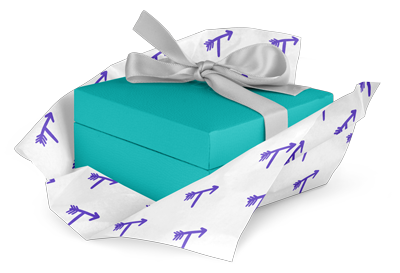 Pick up over 50 design + lettering files as our gift to you when you join the Tuesday Tribe for free!
Congrats!
Please check your email to confirm.