When it comes to lettering in Procreate, I'm often asked how to create lettering on a curve. Unfortunately, Procreate doesn't currently have a way to type along a path (which would be the perfect template), so we have to get a little creative, but it *can* be done! This week, I'm sharing two ways you can do it.
Pin it for later!
Quick Tip: Lettering on a Curve in Procreate
Mentioned in this video:

Here's a written overview of how to letter on a curve in Procreate:
Option 1: grab your favorite lettering brush and draw a curve, hold it until it snaps. Reduce the opacity of that arc and duplicate that layer. Drag that layer above.
Grab the vertical pattern brush and on a new layer, paint in the vertical guides. Write out the word you plan to write out on the side so you know how many letters you are working with.
Find the center of the arc and draw a little dot to indicate where your middle letter should go.
Use the vertical guide widths as a way to keep your spacing consistent.
Option 2: Click on drawing guide, edit drawing guide and hit perspective. Tap on the middle of your canvas to create a vanishing point. Repeat the steps from option one to draw in the arc.
Select both of your arcs and drag them until you hit the center line of your vanishing point.
Deselect and create a brand new layer with your lettering. Turn off your drawing guide and other lines.
Scale up your lettering to the size you want and reduce the opacity. Then create a new layer above and letter it out again with a more crisp, perfect edge.
Done!
Receive special offers on courses + products, a new design file every month plus instant access to the Resource Library!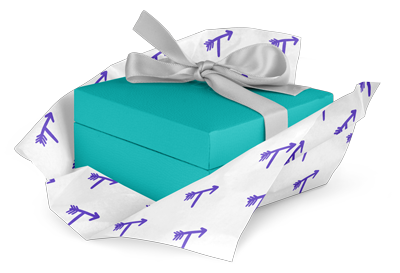 Pick up over 50 design + lettering files as our gift to you when you join the Tuesday Tribe for free!
Congrats!
Please check your email to confirm.