I've been breaking out my watercolors a bit more lately and have found myself painting a lot of autumn and winter themed illustrations. I thought I'd change things up a bit this week and share my method for painting an autumn watercolor branch. This is one of the first illustrations I learned how to paint and I love that there's no pressure to get anything perfect. Add as many leaves, branches and organic curves as you'd like – there really is endless creative freedom here. We'll go through the wet on dry technique, mix up custom pan set watercolors and talk about a few tips for painting leaves. This is the first Every-Tuesday watercolor painting tutorial – let me know if you'd like to see more in the future!
Pin it for later!
Paint a Simple Watercolor Autumn Branch
Mentioned in this video:

When painting your watercolor autumn branch, keep things easier on yourself by:
Using a reference photo. The ones shown for this video are here and here. Study the weight of the branches and how they differ. Look at shadows and any other forms you'd like to add in as extra detail.
Practice your branch forms and leaves on a smaller piece of watercolor paper first. Going through this exercise of painting your varying weight branches and different leaf forms will make your final outcome (on larger paper) stronger.
Mix your main colors using a combination of other colors in your palette. This will create a more unique and believable outcome. To darken up your leaf colors, add brown a little at a time. To lighten them, add ochre.
As your painting you leaves, when they're still wet, dip an extra color on the end to create gradients. Clean your brush before returning to the original leaf color so things don't get muddy.
Finish your painting by adding in details using your smallest brush with the darkest colors. This will make these areas come forward and provide extra focus to the viewer.
Receive special offers on courses + products, a new design file every month plus instant access to the Resource Library!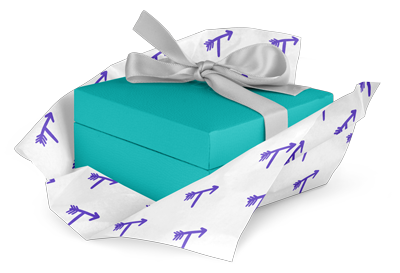 Pick up over 50 design + lettering files as our gift to you when you join the Tuesday Tribe for free!
Congrats!
Please check your email to confirm.