We kept things all digital last month, so I thought we could start this month with some watercolor! Even if gemstones or jewels aren't your thing, this is a great exercise on mixing colors and how those colors can inform the depth of an object. We also sketch out the geometry from scratch without using a ruler and you can use these methods for other geometric-based layouts in the future, too! Since we're using water-based brush pens, this is something you can create on the go with limited materials. Read on to paint a watercolor jewel using brush pens!
Pin it for later!
Paint a Watercolor Jewel Using Brush Pens
Supplies used in this video:
The image I referenced/worked from for this tutorial is this one:
image credit: Set of realistic jewels from Reamolco/Shutterstock
Here are some other great reference images if you'd like to experiment more!
image credit: Colorful Gemstones from Evgenia L/Shutterstock
image credit: Realistic jewels with different cuts from Ryzhi/Shutterstock

Here's what we did to paint a watercolor jewel using brush pens in written form!
Find a reference photo you'd like to replicate. If this is your first time, simple is best!
Follow the geometry from the reference to sketch out the base of your watercolor jewel in light pencil.
Collect the different shades needed for your jewel from your brush pens. On a separate sheet of watercolor paper, create color combos on what will be your paint palette.
Don't mix all the color combos at once; paint all areas needed of that shade before moving on to the next. Allow areas to fully dry before painting in sections closeby to avoid color bleeds. Keep your edges as crisp as possible!
Add a final touch of depth by adding a shadow to one side with a light grey wash and darker edges.
Done!
Receive special offers on courses + products, a new design file every month plus instant access to the Resource Library!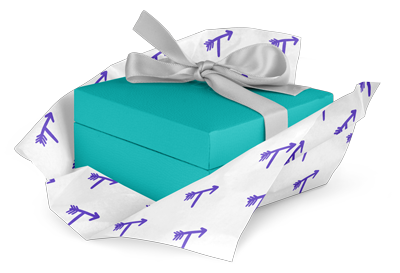 Pick up over 50 design + lettering files as our gift to you when you join the Tuesday Tribe for free!
Congrats!
Please check your email to confirm.