Happy Tuesday! This week, we're changing things up a bit and trying out a new style! In this week's video, we're creating watercolor sketch style basil in Procreate. This is a loose, fun style that gives you a lot of freedom and permission to experiment (also perfect for beginners ;). In the video, we create a sketch based on a photograph, then layer in limited color to build a little depth. We finish things up with a texture and color layered shadow for extra dimension and add in some sketch style lettering to tie everything together.
Pin it for later!
Watercolor Sketch Style Basil in Procreate
Mentioned in this video:

Here's a written overview of how to paint a watercolor sketch style basil in Procreate:
Grab a source image from Unsplash. Search basil plant, tap on the one you would like and download it to your iPad. Insert the basil photo into your document. You can also tap on the link above to take you directly to the exact reference image used in this video.
Begin with a sketch layer by grabbing the sketching pencil and outline the basil as precise or as loose as you would like. Repeat that with the planter.
Start painting in the basil, coloring in every part. Alternate leaving your brush down or lifting it up to get a variety of wet on wet technique as well as wet on dry.
Add in shadows wherever there are dark areas on your template layer.
To the larger leaves, outline some of the lines on the leaves to add some details, again as precise or loose as you would like.
Paint in the planter using one continuous stroke for each section of the planter.
Add in a shadow below the planter using the soft wash brush.
Finally, paint in your lettering with the round liner brush to label what you drew, if desired.
Done!
Receive special offers on courses + products, a new design file every month plus instant access to the Resource Library!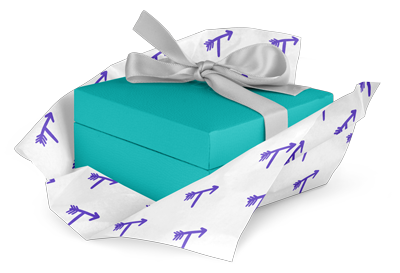 Pick up over 50 design + lettering files as our gift to you when you join the Tuesday Tribe for free!
Congrats!
Please check your email to confirm.