While my heart will always be tied especially close to traditional art supplies, I love the possibilities Procreate now provides. I love being able to experiment with new brushes and paint in a way that can feel so realistic…digitally! I have a bonus section of my Watercolor Lettering in Procreate course that goes over the basics of watercolor leaves and florals in Procreate. If you haven't checked the course out yet, I wanted to give you a little sneak peek this week with a winter watercolor bouquet in Procreate! I hope this will inspire you to create your own versions and play around with either the default water brushes or this set – read on to see how!
Pin it for later!
Paint a Winter Watercolor Bouquet in Procreate
Mentioned in this video:

Here's a written overview of how to paint a winter watercolor bouquet in Procreate:
Choose a reference image to base your painting off of – here's a Pinterest board with a bunch!
Place the reference image into your canvas and create a color palette based on its colors.
On a new layer, start with the background elements first and work your way to the foreground, using the round paintbrush for illustration.
Duplicate your paint layer and turn the visibility off on your original paint layer. Using your smudge tool with the watercolor bleed brush selected, smudge your edges, being more sporadic with the smudging on foreground elements.
Once finished, turn your original paint layer back on. Adjust the opacity settings as desired to have either the smudge layer or the original take prominence.
Add a watercolor paper texture to the top of your layers and change its blend mode to linear burn.
If you add any lettering, be sure to add it below the paper texture.
Done!
Receive special offers on courses + products, a new design file every month plus instant access to the Resource Library!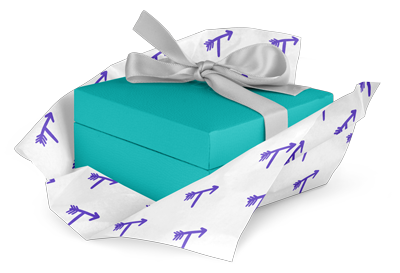 Pick up over 50 design + lettering files as our gift to you when you join the Tuesday Tribe for free!
Congrats!
Please check your email to confirm.