Today I'm excited to announce my newest online course, 3D Lettering in Procreate! This course will walk you through all of the tools, workflow and effects needed to create believable + stunning, pop-off-the-screen dimensional iPad lettering! The course was created with beginners in mind and includes an entire 'beginner basics' section to get you comfortable with 3D essentials so you can feel confident heading into the advanced projects later on in the course. No lettering experience is necessary – I share my trick for using existing typefaces if that's something you'd prefer 😉 The course also comes with ALL of the original Procreate files from the videos, so you'll have them as reference if you ever need them. Today I'm sharing the course trailer plus additional details, below!
Pin it for later!
New Course! 3D Lettering in Procreate
Click here to learn more about the course!
This course was created using the latest version of Procreate (v.4.2 released last week!) so it is extremely up to date and uses the newest Procreate tools!
Some FAQ's about this course:
How long can I access the course for?
Forever! As long as Every-Tuesday exists, this course will be available to watch. Take it at whatever pace you'd like, watch whenever, wherever and as many times as you'd like.
Is this a live or pre-recorded course?
This course is entirely pre-recorded, so you can take it whenever it works best with your schedule.
Will I be able to access all the videos and bonuses at once?
Yep!
What will I need to take this class?
You'll need an Apple Pencil and an iPad that is compatible with the Apple Pencil (in the videos, I'm using a second generation Apple Pencil and a third generation iPad Pro, 12.9", 256GB). You will also need the Procreate App (v.4.2 or newer) installed on your iPad to follow along and complete the course.
I noticed there's a similar course offered on Skillshare. What's the difference?
The course offered on Skillshare is a very limited/lite version of this course and only includes the 5 beginner basics projects and the free Procreate monoweight brush. This course includes the 5 beginner basics projects, the 6 advanced projects, all of the original 11 Procreate project files as well as the free Procreate gold foil texture. You also receive lifetime access to all of the content within this version of the course (no monthly subscription – yay!) and this course will qualify for free future updates unlike the Skillshare version. For a chart of similarities and differences, please visit: every-tuesday.com/3D-comparison-chart
I'm still learning hand lettering. Is this for me?
Yes! This course focuses on Procreate tools, workflow and effects, so you'll be able to follow along and complete the projects no matter your lettering background. You'll also see my trick for using existing typefaces if you're not ready to use your own lettering yet 😉
Check out and enroll in the course here!
Receive special offers on courses + products, a new design file every month plus instant access to the Resource Library!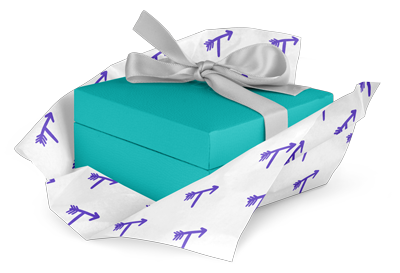 Pick up over 50 design + lettering files as our gift to you when you join the Tuesday Tribe for free!
Congrats!
Please check your email to confirm.