I remember when I received my first Wacom tablet in the mail. I was filled with pure excitement to finally interpret my doodles directly on screen. The brush tool in both Illustrator and Photoshop immediately became my favorite thing. Since then, I've used the tablet to create lettering professionally, edit detailed photography, and apply a hand drawn feel to other projects. As a designer, you typically think 'expensive' when you hear the word Wacom. Maybe because they're known to be the best brand of tablets for designers that money can buy, but you'd be surprised to find out an affordable Wacom is within reach! So, if you've never owned a tablet before and you've always wanted to draw, edit or doodle on screen, it can be done for less than $100. Seriously!
Here are 5 affordable Wacom drawing tablets:

1. Wacom Intuos3 4×5 Pen Tablet, PTZ430
This is the new version of the first drawing tablet I ever owned! And it's wayyy less than I paid back in the day! I never used the mouse or the preset buttons (on the tablet or on the stylus), but it was my trusty side kick for close to 8 years. The only thing I didn't like (mentioned in #4 below) was that the surface the stylus is used on is hard plastic vs some of the softer surface options available on Wacoms. For those on a budget, this might be the best cheap Wacom tablet who's options offer an affordable way to start digital drawing and editing without breaking the bank.
2. Wacom Intuos Pen and Touch Small Tablet
Though I personally haven't used this tablet, the people on Amazon have spoken. 4.5 stars from 1500 reviewers and the best seller for its category can be pretty persuasive. It's a cheap tablet option that delivers good performance.
3. Wacom Bamboo Splash Pen Tablet CTL471
My coworker from my first job out of college used this tablet. It got him through 4 years of college and he was still going strong well into his professional career. I had asked him about it once and he said he had no reason to ever look for another. Pretty great reviews from other users, too! Bottom line: Another cheap good tablet.
4. Wacom Intuos Pro Pen and Touch Small Tablet PTH451
This is my current tablet that I use at home for everything I do, including some of the tutorials you may have seen on my YouTube channel. I've been really happy with it and don't plan to replace it any time soon. How this compares to the first tablet I owned (#1 above): The surface your stylus glides over on #1 always seemed a little 'plasticy' to me – with this tablet, the surface is much softer, more like paper. That's probably one of my favorite things about this tablet. Everything feels more natural when your stylus glides along vs 'slides' along 🙂 Graphics tablets, such as Wacom's Intuos series, provide a seamless and intuitive way for artists and designers to create digital art with precision and control.
5. Wacom Intuos Pro Pen and Touch Large Tablet PTH851
This is the tablet I use at work, which is actually just the large version of the one I use at home (#4). I love, loveeee using this one at work for a few reasons. 1. It has a massive live area for drawing (I place my keyboard on top of it to maximize desk space when I'm not using it, so I don't have to find a separate place to store it like my one at home) 2. there are many more pressure sensitivity settings for the stylus and 3. my favorite – it's also touch sensitive. So you can zoom in and out and rotate using your fingers just like on an iphone. Check out the video on the sales page to see 🙂 If I ever decide to upgrade from my home version, this will likely be the one I get.
There you go! Unfortunately, there are no good cheap graphic tablets with a screen. If you're wondering where to buy Wacom tablets, you can check out online marketplaces like Amazon, Best Buy, or visit Wacom's official website for purchasing options. If you have any questions about using a Wacom for the first time or are curious about any features I did or didn't mention, feel free to leave a comment or send me an email, I'm happy to answer any! Happy doodling 🙂
Receive special offers on courses + products, a new design file every month plus instant access to the Resource Library!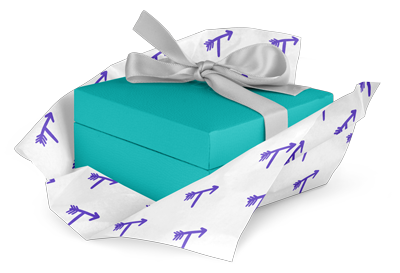 Pick up over 50 design + lettering files as our gift to you when you join the Tuesday Tribe for free!
Congrats!
Please check your email to confirm.