Happy Tuesday! While birthdays aren't what they used to be as you get older (I'll be 35 on Sunday) and now we also have a pandemic thrown in, I say let's celebrate the little things by throwing some digital confetti 😉 For all of your celebrations this year, I have a very beginner friendly confetti animation this week to cheer things up!
Pin it for later!
Create a Simple Confetti Animation in Procreate
Mentioned in this video:

Here's a written overview of how to create a simple confetti animation in Procreate:
Write out your lettering or use type-able text. Center it on your canvas with uniform and snapping selected.
Create a guide for the sections of your confetti using a bullseye sketch. Reduce the opacity down to 12%.
Start animating by opening the animation assist palette. Keep the word "celebrate" as a background element right above your background color layer. Tap on the lettering layer, come down to the animation bar, tap on the first thumbnail and toggle on background. This will keep the lettering in the animation the whole time.
Repeat these steps with your template guide layer, except toggle on foreground for that thumbnail.
Create a new layer above your lettering layer, draw a small cluster of confetti in the smallest circle of the bullseye.
Create a new layer above your first cluster of confetti. Repeat the steps drawing your confetti in. Repeat these steps one more time with one more layer of confetti.
Preview your animation at 6 frames per second on loop.
Finish creating new layers following your guide. Create a new layer every time you switch which part of the ring you are on.
For Instagram, export it as animated MP4. The video has to be at least 3 seconds long. To make it a longer animation, duplicate all of your confetti layers.
Done!
Receive special offers on courses + products, a new design file every month plus instant access to the Resource Library!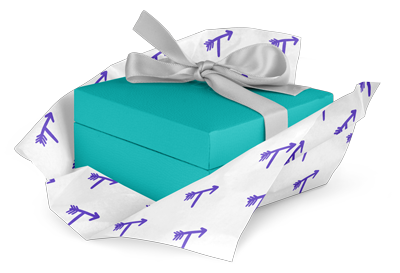 Pick up over 50 design + lettering files as our gift to you when you join the Tuesday Tribe for free!
Congrats!
Please check your email to confirm.