Happy Tuesday! I've got something a little different for you this week based on a convo Spence and I had a few weeks ago. Behind the scenes, Spence has been redesigning our website and we always bounce ideas off one another for the different pages. When it came to our contact page, we were thinking of adding a surprise animation once someone hits 'send', so I put together this quick idea and we both loved it. It'll be a little while before the design is live (since Spence is doing everything from design to code), but I'm already excited for this easy paper airplane animation to take flight on the page.
Pin it for later!
Easy Paper Airplane Animation in Procreate
Mentioned in this video:

Here's a written overview of how to draw an easy paper airplane animation in Procreate:
First draw in the paper airplane, starting with the center part and then the wings. Duplicate the airplane layers and flatten the duplicated group so that you have one in reserves.
Turn off the visibility of the plane layer and create any shaped path you want.
Open up the animation assist, tap on the path frame thumbnail and tap on foreground. Scale down the airplane to how you want it.
Reduce the onion skin opacity to 30% so that you can see the path line as you create the dashed line.
Anything that is in a group, is in a frame together. So create a new layer called "dashed" underneath your copy of the plane. Draw in the dashed line behind the airplane.
Duplicate the group that you just created, move your airplane where you want it to go and then add on to your dashed line.
Repeat these steps until the plane reaches the end of the canvas.
Preview your animation. Change your settings to about 6 frames per second.
To post on Instagram, it must be exported as an animated mp4 that is at least 3 seconds long.
Done!
Receive special offers on courses + products, a new design file every month plus instant access to the Resource Library!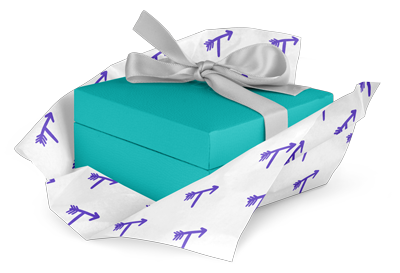 Pick up over 50 design + lettering files as our gift to you when you join the Tuesday Tribe for free!
Congrats!
Please check your email to confirm.