Just a few more days left in 2022! To ring in the new year this week, I've got a glittery new year's firework animation for you! ✨

This is a beginner to intermediate animation tutorial, so if you've taken my free Procreate for Beginners class, you'll have no trouble following along. I've sized it perfectly for Instagram reels, but please feel free to adjust it however you'd like!
Pin it for later!
New Year's Firework Animation in Procreate
Mentioned in this video:
The brush set this week comes from Envato Elements – if you'd like to try them out, click here for 70% off your first month (coupon will be applied when you join). They now offer a 7 day free trial, too!

Here's a written overview of how to make a New Year's firework animation in Procreate:
Download the Golden Glitter brush set from Envato Elements.
Add in your lettering with the golden diamond brush or use typeable text for your message.
Put each word on their own layer to make it easy to maneuver the words as needed.
Draw what the firework will look like by creating a new layer and grabbing the golden dot brush.
Come all the way around the lettering by drawing different length rays and pressure
Using the rays as a template, reduce the ray layer template
Keep the lettering ever present by activating the animation assist palette. Tap on the rays frame and tap on the foreground, tap on the lettering frame and tap on background
Create a new layer and put a little dot at the end of each ray. Keep making each ray a little big longer with each frame and adding a new layer each time.
Preview without the template layer on, and hit play to see what the animation looks like
Continue to add to each ray, increasing in pressure
Turn off the top template and preview again
To pause the animation at the end, draw three or four more fully drawn-out sparklers frames to get the sparkling affect
Export as needed!
Done!
Receive special offers on courses + products, a new design file every month plus instant access to the Resource Library!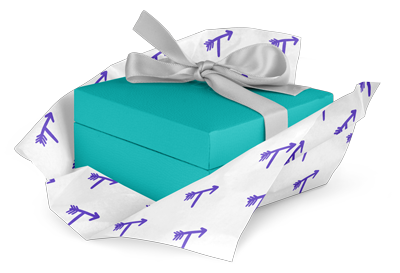 Pick up over 50 design + lettering files as our gift to you when you join the Tuesday Tribe for free!
Congrats!
Please check your email to confirm.