It's been far too long since I've shared an animation tutorial, so this week, we're creating an easy birthday sparkler! If you have a basic to intermediate understanding of Procreate, but haven't explored animating yet, this tutorial was made for you 🙂
We'll start by creating our base illustration, then create a new canvas and set the flattened artwork as our background layer. Next, we'll start creating our different frames and I'll share my favorite animation + export settings so it'll be ready to share once finished! 💥
Pin it for later!
Procreate Animation for Beginners: Birthday Sparkler!
Mentioned in this video:

Here's a written overview of how to make a birthday sparkler animation in Procreate:
Download and install the canvas texture brushes from Envato Elements.
Start by creating the base of the animation first. Set your background color and then create your cupcake leaving room for the sparkler animation at the top.
Add in some lettering at the bottom or use typeable text.
Export as a JPEG and save it to your camera roll. Create a new canvas in Procreate and insert the photo.
Create a new layer, hit the wrench, and toggle on animation assist. Define the artwork that you created as the background layer by tapping on the frame on the bottom and toggling on the background layer.
On the next layer, draw in burst lines for the sparkler. Create a new layer above it and under settings, keep it as a loop, 12 frames per second, and toggle the onion skin frames down to 1.
On the next frame, draw in the burst lines in slightly different positions. Repeat with a few more frames.
If you plan on posting this to Instagram, it needs to be at least 3 seconds long and exported as an animated mp4.
To make it 3 seconds long, group all of the sparkler layers you have and then duplicate that group 3 times. Then ungroup all of the layers.
Preview the animation. Export it as an animated mp4 and save it to your camera roll to check how long the animation is.
Done!
Receive special offers on courses + products, a new design file every month plus instant access to the Resource Library!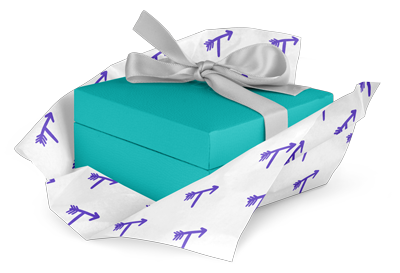 Pick up over 50 design + lettering files as our gift to you when you join the Tuesday Tribe for free!
Congrats!
Please check your email to confirm.