In Tuesday's video, I shared my graphic design story and today I wanted to share what my current design workspace looks like, as well as some of my favorite desk items that I use every week, if not every day. I've definitely gone through my fair share of printers, tablets and computers, so listed below, you'll find names and links to all of my top picks and why I chose and use what I do 🙂 I hope this helps anyone who may be on the fence with anything desk-related (I did a lot of thorough research before I started adding to cart, so I know how helpful a user review can be). I'm an open book, so if you have any questions about anything listed, feel free to ask!
My Current Design Workspace
Product names, links + opinions all listed below 😉
1. 27″ 5k iMac I picked up this baby last spring after my 21.5″ from 2010 just wasn't cutting it anymore. The retina screen is incredible and what I love most is how fast it is compared to my previous machine. It has reduced video processing time substantially so I'm able to get more done is less time. And yep, that's a corded mighty mouse on that mouse pad. The magic mouse jumped across the screen on me one too many times and this mighty mouse has never done me wrong. Also – long keyboard with included numbers keypad alllll the way.
2. hp w2371d monitor Since I create all of my artwork on the iMac's retina screen, I didn't need, and wasn't looking for a fancy or expensive extra monitor. Just something that would do the trick and this monitor has been wonderful. I keep my browser on this screen so I have easy access to email or I'll keep a movie running on it as I work on the other.
3. Ikea Work Lamp Nothing crazy special about this one – super bright LED bulb which is a great help when I'm lettering at night and the expandable arm makes repositioning the head of the lamp a cinch without having to move the entire thing.
4. Wacom Intuos Pro Tablet This has been the perfect size tablet for me – not too small, and doesn't take up my whole desk since I only use it from time to time for lettering or editing fine details. A full roundup of affordable Wacom tablets I recommend is available here.
5. Audio Technica 2020 USB mic This was my first usb mic and the mic I currently use for all of the recordings here. I love the quality for the price. I was disappointed the stand it came with fell apart (one little piece of plastic snapped for no apparent reason and the rest of the stand was kaput) after a few weeks of use, so I purchased this mic stand and LOVE how sturdy it is (It's 5lbs and I use it as a paperweight exactly how it's positioned in the pic when I'm scanning watercolor artwork so it keeps everything in the scanner bed super flat!)
6. Canon MP480 printer/scanner combo Your typical home printer/scanner combo. I've had this since 2008! The printer part of it is shot, but the scanner still works like a charm and can scan up to 600dpi. Here's the newest version of the same printer.
7. Cell Phone Holder I've been asked a few times how I shoot the overhead time lapse lettering videos on my instagram and here's my secret! One of the best purchases I made last year. Good, sturdy, flexible arm, the bottom clips onto your desk, and you clamp your cell phone at the top. The clamp can pivot, so you have extra flexibility when you're trying to line things up *just* so 🙂 Also – it doesn't always hang out on my desk like that (usually on the floor), but wanted to include it in the shot so you could get an idea of it 😉
Receive special offers on courses + products, a new design file every month plus instant access to the Resource Library!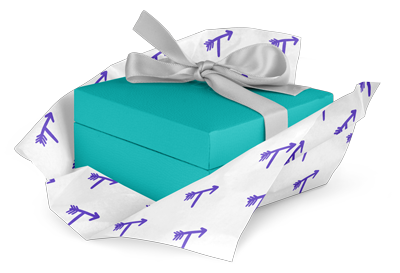 Pick up over 50 design + lettering files as our gift to you when you join the Tuesday Tribe for free!
Congrats!
Please check your email to confirm.