We're finishing up this year's Valentine's Day love series with some floral postage stamps! I released my new set of brush stamps a couple of weeks ago, so I wanted to share a really fun way you can use em 😉 I could draw these little floral stamps all day long 😍Here are a few of my favorites! 💕
Pin it for later!
Draw Floral Postage Stamps in Procreate
Mentioned in this video:

Here's a written overview of how to draw floral postage stamps in Procreate:
Begin by setting your background color and start putting in the postage stamps. Put each stamp on a different layer and position them around the canvas. Start sizing and positioning each stamp to fill the canvas as you like. Group all of the stamp layers together.
Add in background colors for each stamp by drawing a rectangle and filling in with color.
Work through the florals and foliage for each stamp.

Stamp 1: Draw in berries and paint in the leaves. Fill in each leaf with color. Add in a detail line to the top of each berry.
Stamp 2: Draw in simplified poppies. Add in the stems and large pointed leaves.
Stamp 3: Draw in one large tulip shape, apply a clipping mask and stipple densely at the bottom. Then reduce the size and start scattering them as you go upward. Draw in the tulip details, stem and leaves.
Stamp 4: Draw in three simplified tulip shapes. Give it a sense of depth by adding in more petals to the back. Add in the line details, stem and leaves.
Stamp 5: Draw a simple leaf that is bleeding off the edge. Reduce the brush size and draw a line in the middle of each leaf.
Stamp 6: Draw in a few stems in different directions and heights. Draw in little rounded leaves as well and fill with color.
Stamp 7: Start with the petals and fill with color. Then, add some detail to the petals by applying a clipping mask. Add in the stems and leaves.

Add in your lettering behind all of the layers.
Finally, draw in little hearts to fill in any remaining gaps around the canvas.
Done!
Receive special offers on courses + products, a new design file every month plus instant access to the Resource Library!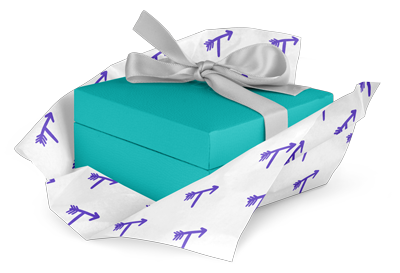 Pick up over 50 design + lettering files as our gift to you when you join the Tuesday Tribe for free!
Congrats!
Please check your email to confirm.