The *slightly* cooler almost-fall temps here in Georgia have been dreamy this past week. We took a bunch of nice (humidity free!) walks and even visited Gibbs Gardens for the first time (highly recommend!). I felt so inspired after the trip to Gibbs that of course I spent hours doodling flowers afterwards. It also got me thinking about the different ways to use that floral artwork and that's where today's tutorial comes in 🌼
This week I'm sharing not only how to paint a sketchy style fall bouquet (no drawing experience necessary!), but how to save it out as a transparent graphic and then how to use that graphic on 3 different applications. So it's basically 5 tutorials in one: paint a fall bouquet, save it as a transparent graphic, then how to make 3 different designs with it. Get ready for lots of fun this week! 🤩
Pin it for later!
Paint a *Reusable* Sketchy Fall Bouquet in Procreate
Mentioned in this video:
The brush set this week comes from Envato Elements – if you'd like to try them out, click here for 70% off your first month (coupon will be applied when you join). They now offer a 7 day free trial, too!

Here's a written overview of how to paint a *reusable* sketchy fall bouquet in Procreate:
Create a simple sketchy fall bouquet with the JA canvas smear brush at 8%. Sketch out 3 flowers in varied sizes. Next pop in supporting surrounding flowers.
Create the stamens of the flowers with the JA point brush on a new layer.
Add in the stems to tie everything together.
Fill out the bouquet with the supporting foliage and the JA Extreme Grunge brush. When you get to the center, give the impression that it is dense.
Create a Social Media Graphic

Turn off the background color layer and save it as a transparent background
Create a new canvas and bring the artwork in.
Change the background color and create a new layer and add in a rectangle above the artwork. Write in any messaging you would like.

Invitation Design Layout

Create a 7 inch by 5 inch canvas. Insert the artwork and bring it to the corner. Add in typeable text or letter out the message you want.

Simple Repeat Pattern

Set the background color and bring in the artwork. Reduce the size and duplicate it to fill the canvas.

Done!
Receive special offers on courses + products, a new design file every month plus instant access to the Resource Library!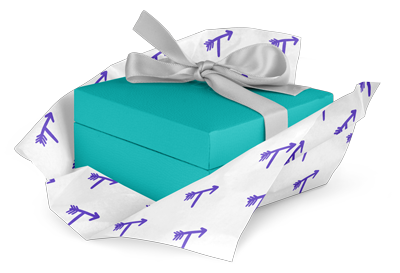 Pick up over 50 design + lettering files as our gift to you when you join the Tuesday Tribe for free!
Congrats!
Please check your email to confirm.