To celebrate my new hand drawn envelope stamp set, this week, we're making some envelope art! And if you've been here for any length of time, you already know that means we're bringing florals to the party 🌸
I couldn't pick a favorite project, so this week's tutorial is 3 put together 😂These are all beginner friendly and quick to create!
Pin it for later!
3 Easy Floral Envelope Designs in Procreate
Mentioned in this video:

Here's a written overview of how to make 3 easy floral envelope designs in Procreate:
Project 1

Set the background color and grab the pointed flap closed outline envelope. Change your color to white and use your finger to stamp it in to guarantee full opacity.
Add some decorative foliage outside of the envelope with the inky edge pro brush. Keep the different foliage types on different layers to keep organized.
Change up the scale of your foliage whenever you can.
Add in some little hearts that change direction and size around the envelope.
Letter in a message.

Project 2

Define the background color and stamp in the envelope called mini pointed flap opened and filled. Change the color of the inside of the envelope to give it some dimension.
Grab the inky edge pro brush and draw in all of the daisies and fill with color.
Draw in the stems, leaves, and stamens.
Add in some extra foliage behind the flowers to fill in any remaining gaps.
Write out any message that you would like to finish off the project.

Project 3

Change the background color and stamp in the business square flap open envelope with your finger.
Draw in the florals and foliage with the inky edge pro brush.
Freehand draw a letter poking out of the envelope.
Write in your message.
Use the selection tool to change the background inner layer of the envelope color.

Done!
Receive special offers on courses + products, a new design file every month plus instant access to the Resource Library!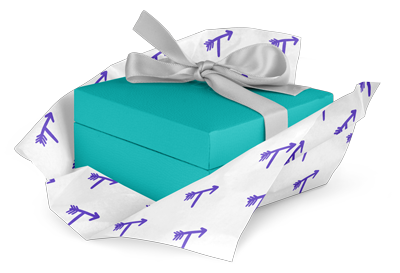 Pick up over 50 design + lettering files as our gift to you when you join the Tuesday Tribe for free!
Congrats!
Please check your email to confirm.