I've got a 3 part 'love series' leading up to Valentine's Day this year and today is tutorial no. 1! These will all be beginner/intermediate skill levels, so if you're a more advanced user, there's plenty of opportunity to take the designs in any direction that you'd like. This week, we're getting things started with a little coffee date ☕️
Pin it for later!
Love Series Kick Off! Doodle Style Coffee Mugs in Procreate
Mentioned in this video:

Here's a written overview of how to make doodle style coffee mugs in Procreate:
Apply your background color and then paint in your mugs. Grab the inky edge pro brush and paint in a cup shape. Put a handle on the side and then repeat with the other mug. Center the mugs on your canvas and then turn off the drawing guide.
Add a pattern to both of the cups by creating a new layer and draw in any pattern you'd like.
Change the brush to the watercolor pro brush and paint in the coffee. Add an outline to the cups with the inky edge pro brush.
Add a new layer to the bottom of your layers and switch back to the watercolor pro brush. Paint in some ovals to anchor the mugs. '
Create a new layer and switch to the streaky paint pro brush. Change the blend mode to multiply. Draw in some steam to create a heart. To make it more of a sketchy style, switch back to the inky edge pro brush and add in some jittery lines by holding your hand towards the top of your apple pencil.
Add in some doodle hearts around the mugs.
Write in your lettering with the drawing guide back on, using the mono pencil pro brush.
Done!
Receive special offers on courses + products, a new design file every month plus instant access to the Resource Library!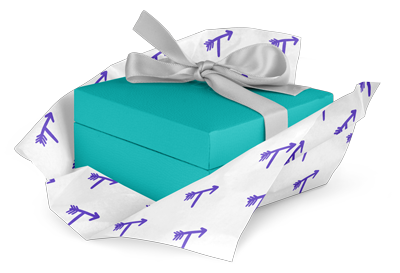 Pick up over 50 design + lettering files as our gift to you when you join the Tuesday Tribe for free!
Congrats!
Please check your email to confirm.