Today is part 2 of my 3 part Valentine's Day love series! This week, we're creating a variety of loose wildflowers packed into a heart shape. We'll finish it up with some simple hand lettering and a mini heart swirl, using one brush for all of it.💕
Pin it for later!
Wildflower Heart in Procreate
Mentioned in this video:

Here's a written overview of how to make a wildflower heart in Procreate:
Turn on your vertical symmetry settings to set the base for your heart. Grab the inky edge pro brush and draw in the heart. Turn off the drawing guide and center it on your canvas.
Reduce the opacity of the heart since it is just a template.
Create a new layer and start with the largest elements first, the big pink daisies. Avoid putting any primary elements in the center of the heart. Fill the hearts in with color. Add in some details by drawing in lines on the petals. Paint in the stamens.
Add in some black-eyed Susans. Drag this layer under the pink daisies group. Add in some details to these petals by drawing a line that goes straight through them. Apply a clipping mask to this detail layer. Draw in the stamen and some dots.
Draw in some small supporting flowers and increase your brush size to 12%. Wherever you have some big gaps, draw in some 5 petaled flowers.
Grab the lightest color and reduce your brush size to 3%. Draw in some stems and then add in some foliage wherever you have an additional gap.
One last supporting element to draw everything together are some large leaves where you don't have a lot going on in that area.
Add in some lettering or use typeable text to write your message.
Draw in a line to identify a path for the little hearts. Reduce the brush size to 5% and draw in a bunch of little hearts. The hearts should stagger further out the further you get from the heart.
Done!
Receive special offers on courses + products, a new design file every month plus instant access to the Resource Library!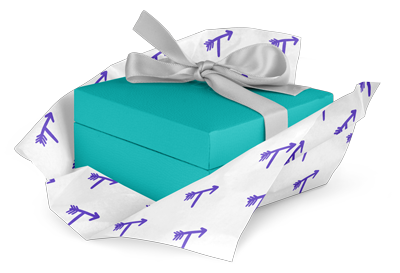 Pick up over 50 design + lettering files as our gift to you when you join the Tuesday Tribe for free!
Congrats!
Please check your email to confirm.